We've seen some seriously impressive street art over the years, but among all the amazing murals painted on the sides of buildings are also some smaller, less impressive paintings. Yes, even racists express their unfortunate thoughts in the form of words and symbols in street art. While removing the graffiti can be pretty tough, what's far easier is covering it up.
One company in Australia is helping people to do just that. Cracks Appearing Distro sells incredible cat stickers that explicitly state what they're for: covering up "racist rubbish" people find.
The stickers first started to go viral when Chris Kubecka found one in Manchester.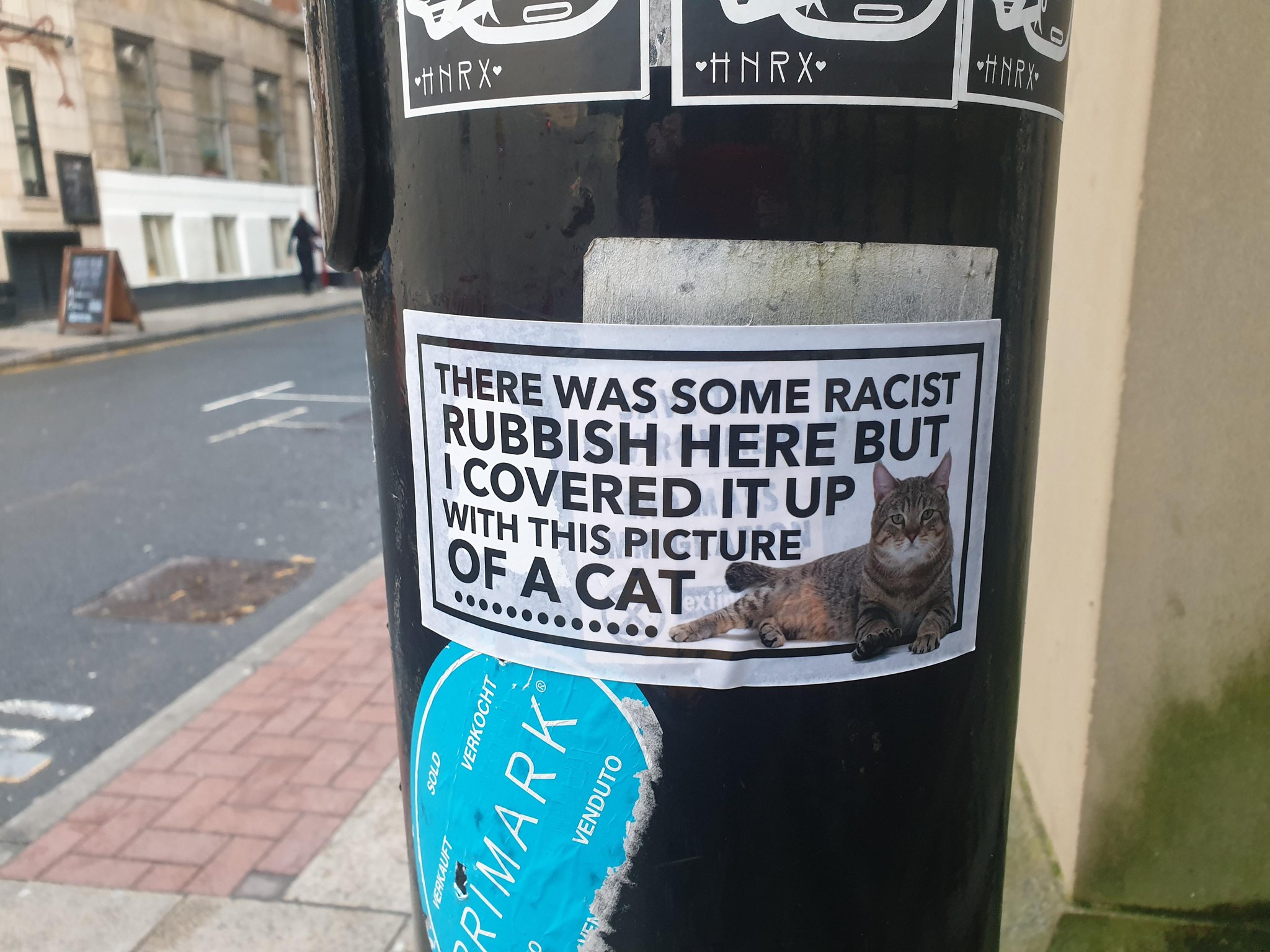 Then, another one was spotted in Adelaide, South Australia — a bit closer to the stickers' origin point.
It's not the only way of covering up racist graffiti, but you can't deny that a picture of a cat is an almost universally appealing way of doing it.
If you want one of these for just that one piece of graffiti you know of that needs some cover-up, a single sticker will cost you about $1.65 USD. But you can also get packs of ten and even thirty if you want to stock up.
The site says the stickers should last about six months outdoors, so don't worry — that racist garbage will stay covered for quite a while!
Make sure you SHARE this post to help combat racist graffiti in your city!