Dogs are notorious for bringing home interesting objects, from sticks to tennis balls to (yuck) animal remains. But one Virginia family's dog showed up with a huge — and also tiny — surprise: a bear cub!
The cub was dehydrated and weighed barely over a pound when it was transported to the Wildlife Center of Virginia.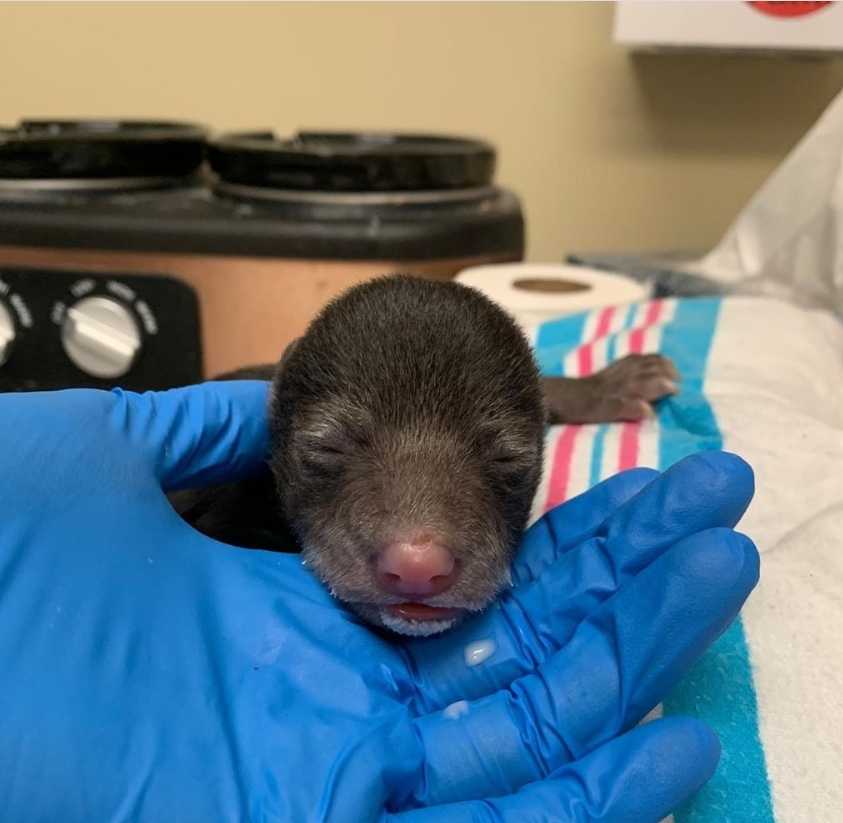 The tiny creature was so young, he hadn't even opened his eyes yet. His mother was nowhere to be found.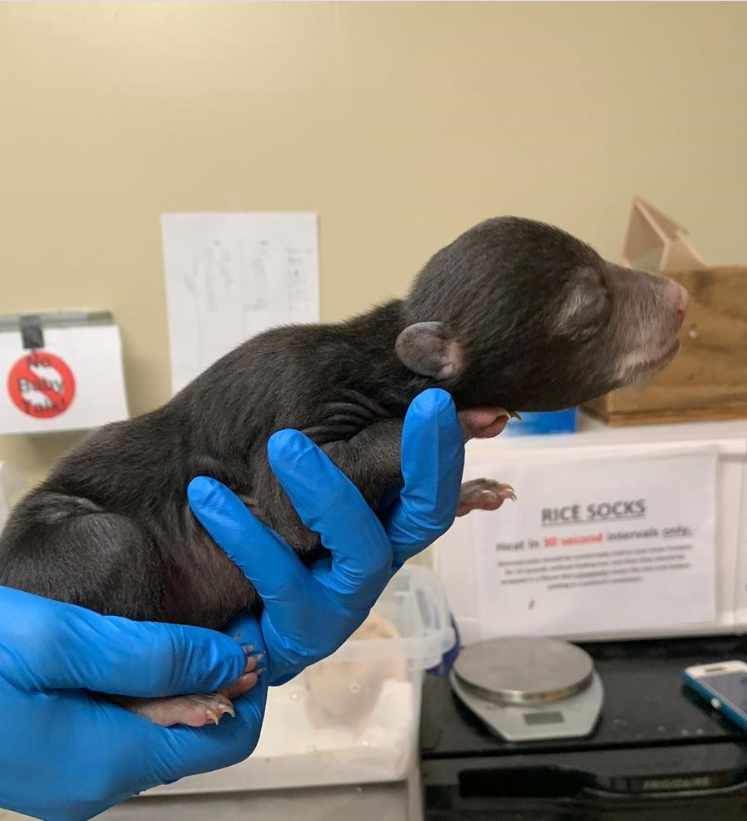 Thankfully, the little orphan wasn't an orphan for long. The Center found a mama bear in the wild with young cubs. They placed the new arrival at the entrance to her den, and the bear scooped the little one right up and took him in as one of her own!
"The Center received news this afternoon that bear cub patient #20-0064's fostering attempt was a great success!
. . .
The DGIF biologist reported:
"The sow held tight in her den and immediately scooped this little cub in when I placed her near the den entrance. The cubs in this den (we think there are two) are probably about two- to three-weeks-old.
. . .
This is a large sow (225+ lbs) so she should be able to take care of them all! I rechecked her this evening approximately 4.5 hours post-foster and they are all tucked in the den quiet as can be… perfect scenario!"
The latest update on the cub has revealed that all is still well. It looks like this little bear with an interesting start in life will go on to live as a normal cub in the wild!
"Baby Bear snoozes
It's raining at the Center today, but we couldn't be happier.
. . .
We received word from DGIF that yesterday this little bear cub was successfully fostered out to a wild bear mom with three other young ones!
. . .
Grow up big and strong in the wild with your new family, little one!
. . .
This bear (patient #20-0084) was the second successful foster that we've had in 2020! The first was bear patient #20-0064. To read more about these cubs' stories, visit our website!"
Did you love this adorable story? Make sure you SHARE it with your friends!