If you're not Netflix & Chilling right now, then you'd better not be out in public gatherings.
That's what two students from the European branch of the Miami Ad School wanted to drive home when they created an unofficial ad campaign for Netflix that would be an instant mood-ruiner for people unnecessarily venturing into public spaces.
Seine Kongruangkit (an art director) and Matithorn "Brave" Prachuabmoh Chaimoungkalo (a copywriter) came up with a brilliant way to get people to stay home: spoil their favorite TV shows if they went out.
WARNING: Spoilers for popular TV shows on Netflix below.
The duo tried to get Netflix Singapore to pick up the campaign, but as brilliant as the idea was, Netflix still didn't want to spoil their own shows for viewers.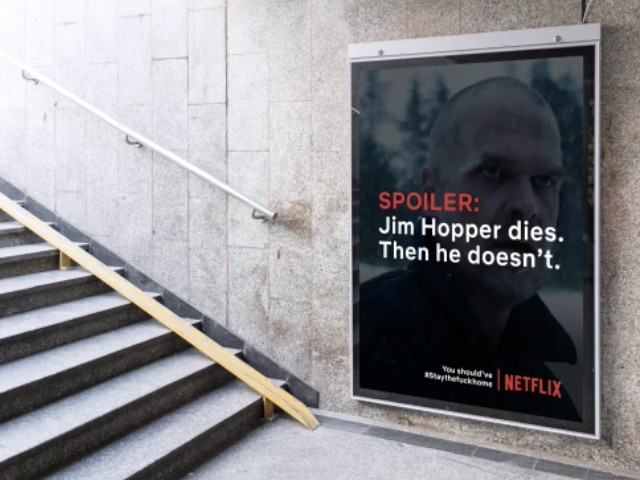 The students put the above video together and published the ad campaign anyway before anyone else could come up with a similar idea.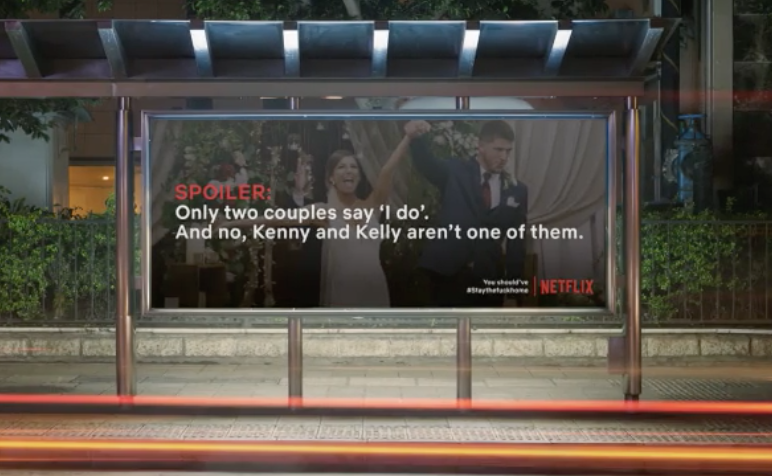 So no, Netflix isn't really putting these billboards up all over the place.
But real or not, don't they send a great message during this crazy time?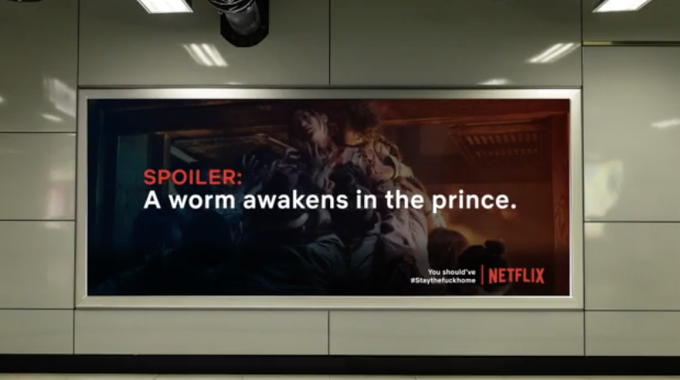 Make sure you SHARE this genius campaign with all your friends!