It's normally the job of newscasters to deliver information to their viewers, but one reporter saw the roles reversed when a member of her audience emailed her with some alarming info.
Victoria Price, a reporter from Florida's WFLA, shared the incredible story of how one viewer, who is also a cancer survivor, messaged her to express concern about a lump she saw on Price's neck during a broadcast.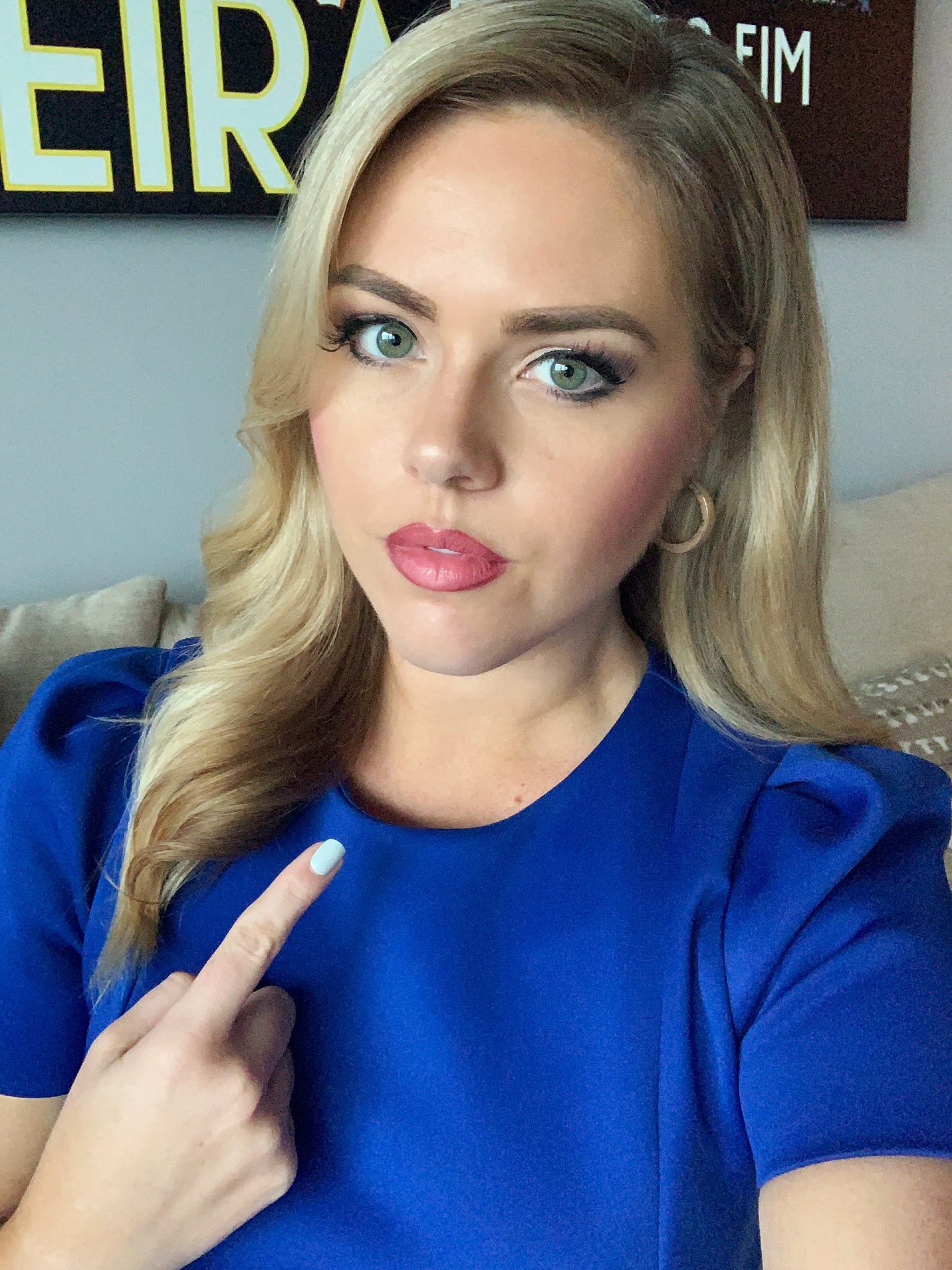 "As a journalist, it's been full throttle since the pandemic began. Never-ending shifts in a never-ending news cycle. Adjusting to remote workflows and in my case, taking on a new investigative role. We were covering the most important health story in a century, but my own health was the farthest thing from my mind.
"Until a viewer emailed me last month. She saw a lump on my neck. Said it reminded her of her own. Hers was cancer. Turns out, mine is too.
"COVID created some diagnostic delays but I'll finally be undergoing surgery this Monday to remove the tumor, my thyroid, and a couple of nearby lymph nodes. Doctor says it's spreading, but not too much, and we're hopeful this will be my first and last procedure," wrote the reporter.
"Had I never received that email, I never would have called my doctor. The cancer would have continued to spread. It's a scary and humbling thought. I will forever be thankful to the woman who went out of her way to email me, a total stranger. She had zero obligation to, but she did anyway. Talk about being on your side, huh?"
"The world is a tough place these days. Don't forget to take care of yourself. Take care of each other. Love y'all and see you soon."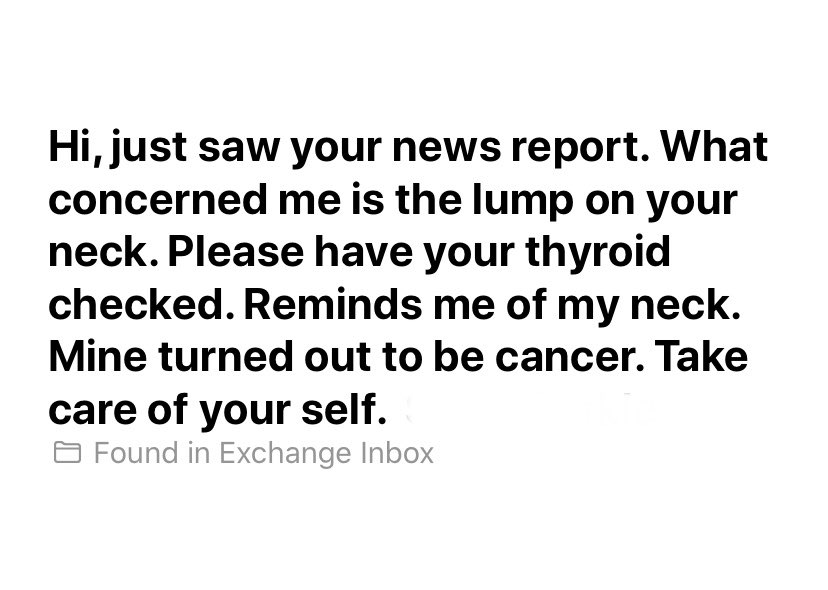 Price acknowledged that the lump was a bit difficult to see and said that she's also still learning about her condition. She provided a screenshot that shows the symptom a bit better.
Hi! I agree, not the easiest to see. It's not super obvious unless you know what to look for. This screenshot shows it a bit better. I'm still learning but doc explained that the tumor is in the middle of my thyroid, pushing the glands up and out, hence the subtle protrusion. pic.twitter.com/NFeoRVcUdz

— victoria price (@WFLAVictoria) July 24, 2020
Thankfully, Price's prognosis is good, and she's now recovering at home after receiving treatment.
Peace out @TGHCares. Thanks for taking such good care of me 💕🦋

Homeward bound, sans thyroid but still with some tubes. Time for some much needed puppy cuddles. 🐕 pic.twitter.com/B19FlrrHyK

— victoria price (@WFLAVictoria) July 28, 2020