By now, you've probably heard of the devastation that's been caused by the record-setting bushfires that have raged across Australia. Experts estimate that over a billion animals have been killed by the fires, while countless more have been left with their habitats destroyed.
As the world has banded together to help critters survive the aftermath of the fires, stories of kindness and goodwill have emerged from the darkness. One piece of good news has come from the New South Wales (NSW) National Parks & Wildlife Service, which recently put "Operation Rock Wallaby" into action.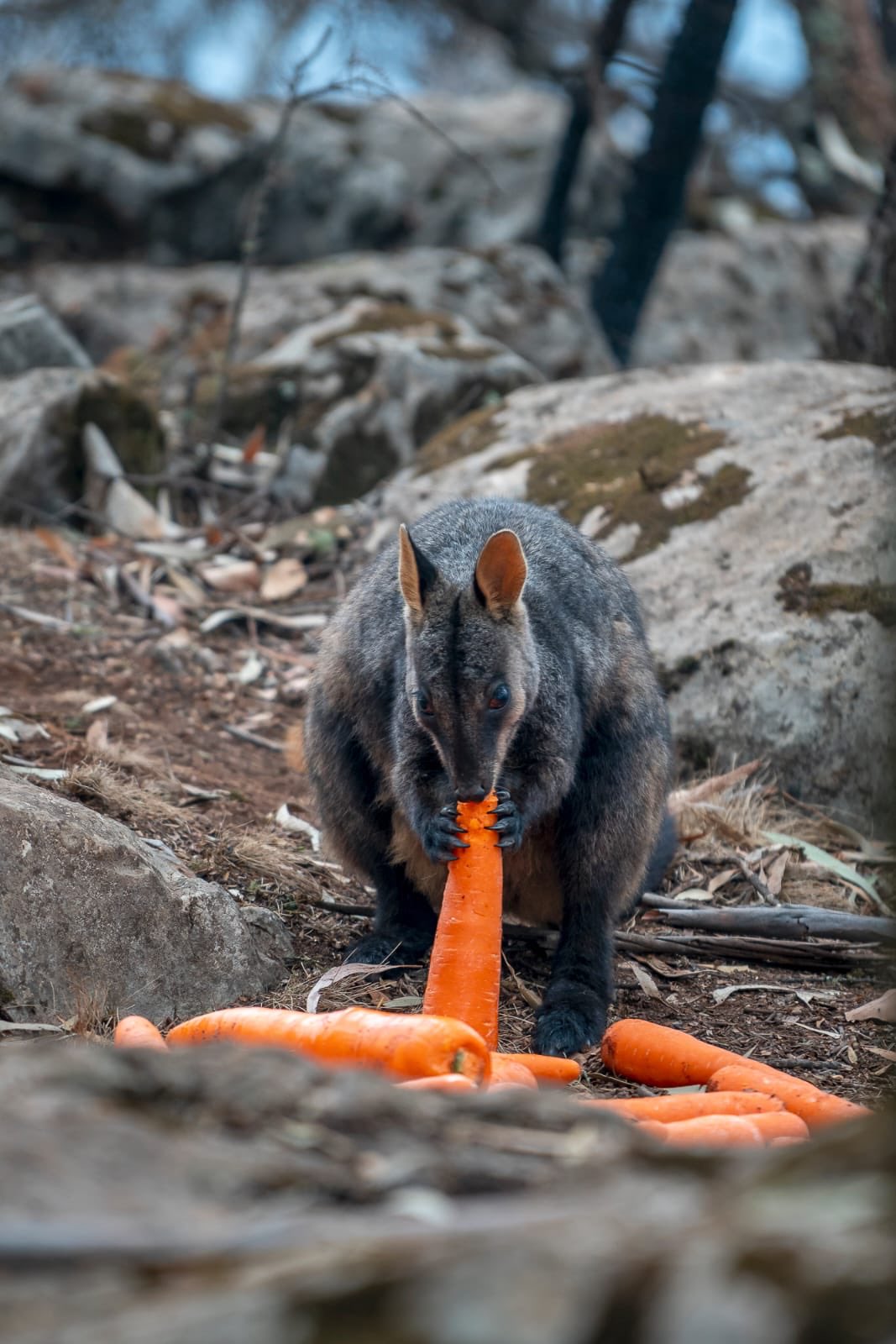 The program has seen aircraft dropping thousands of pounds of root vegetables, such as carrots and sweet potatoes, into heavily affected areas of NSW for the rock wallabies that live there and have seen their food sources burned away. This is fairly typical for the marsupials, who often have high survival rates for the fires themselves, but are then left without a reliable source of food.
MP Matt Kean shared some photos of "Operation Rock Wallaby" in action: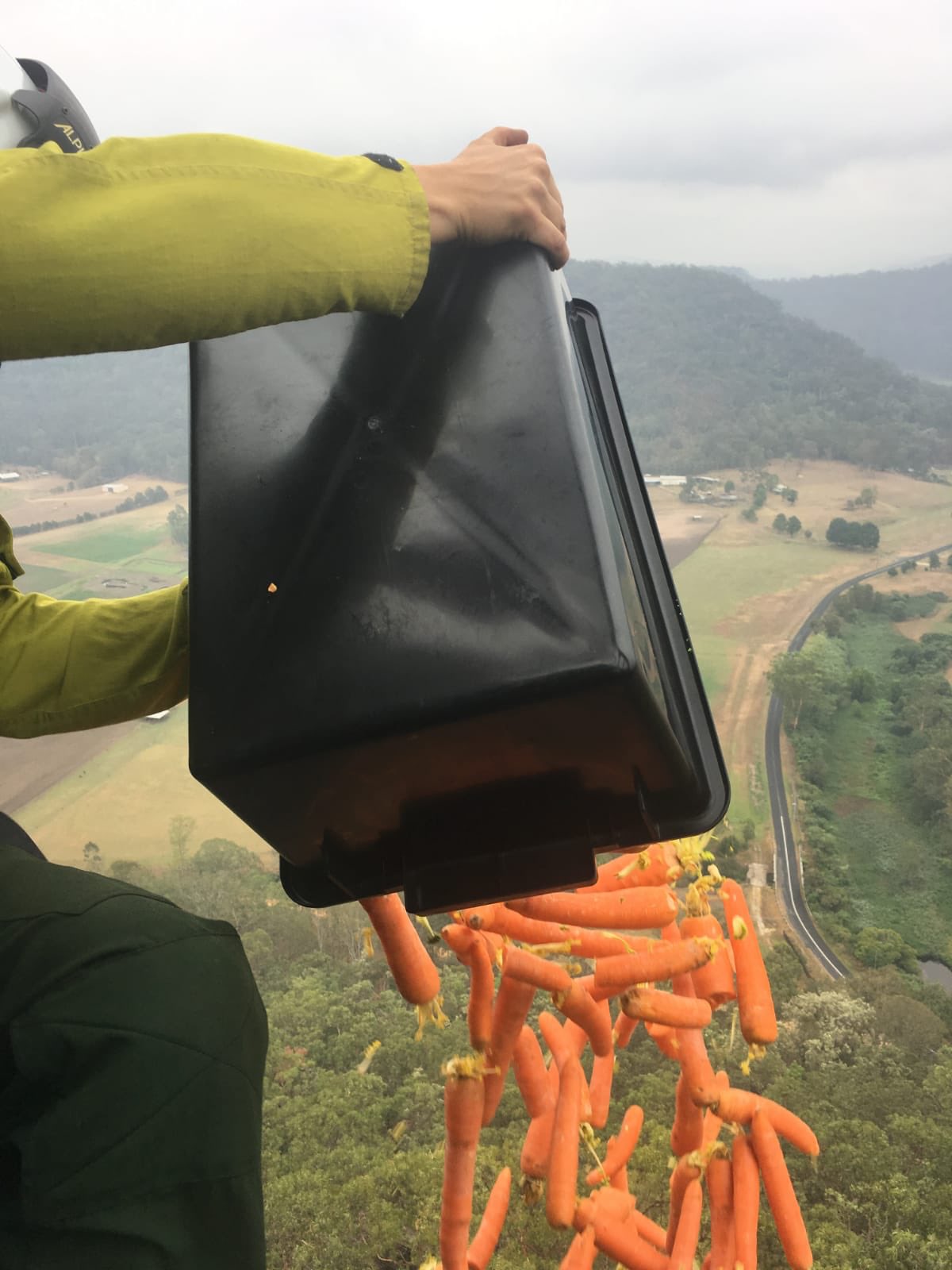 The effects of the fires are far from over, but the good news is that some lucky marsupials are now able to enjoy some delicious chopper-delivered carrots to tide them over until their natural food sources grow back.
Make sure you SHARE this post with your friends to put some good news in their day!