Businesses across the US have been facing a tough dilemma. While many states now require citizens to wear face masks when they're inside a public place, a lot of angry customers (such as this woman who threw a tantrum in the middle of Costco) aren't too happy about that and have taken it upon themselves to unleash their rage at employees who are just trying to enforce company policy.
Well, one vintage store in Phoenix called Antique Sugar has now gone viral for its unforgettable sign asking customers to wear masks while inside the store, and hopefully, it'll shock any angry visitors into silence if they choose to visit.
The store was excited to celebrate its reopening, but given the recent spike in Arizona's COVID-19 cases, it's been that much more important to practice basic precautions like wearing a mask if you go out.
According to a comment from the page, they initially tried a "much sweeter sign," but it didn't have the intended effect.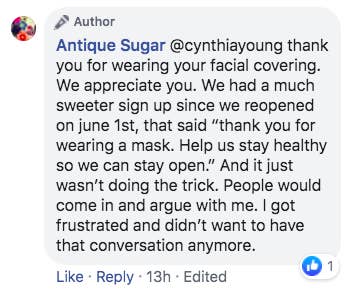 So instead, the store put up a new sign that shares a darkly clever message about the consequences of not wearing a mask. It's a bit morbid, but somehow appropriate for a vintage store in these times.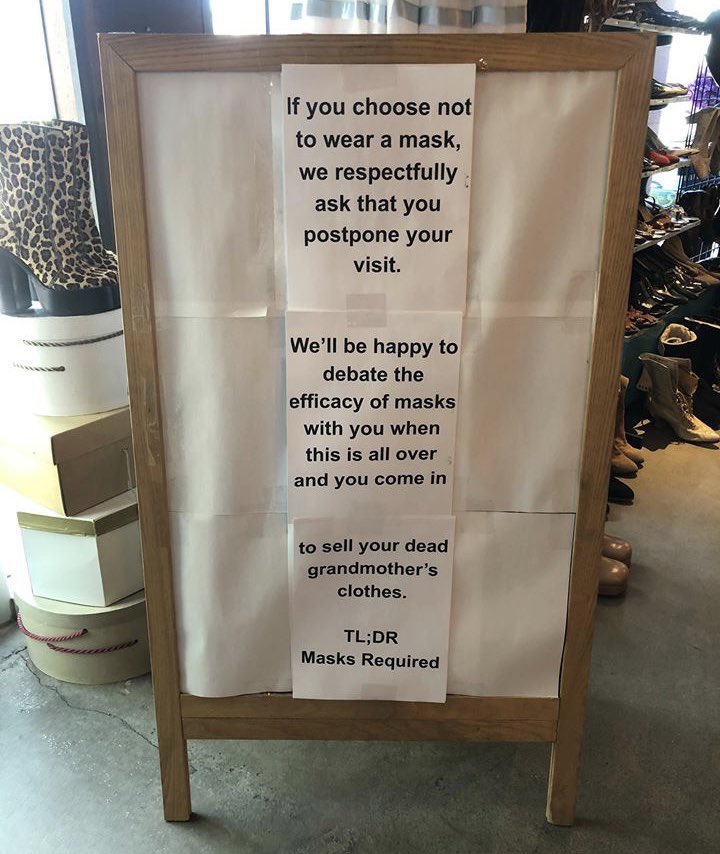 The sign has since gone viral, and though the store has received mixed responses, the reactions to the bold sign have mostly been positive. After all, better a tough warning than a sad reality.
What do you think of this sign? Too harsh, or a much needed reminder?