Can't stand driving through New Jersey? Would you rather never see the ocean again than move to Florida? Well, there's a map for that.
Matt Shirley wanted to know the answer to the question: Which state do all the other states hate the most? So he asked his 325,000 Instagram followers to find out. Once he had the answers he needed, he made a map depicting the results, and it's both fascinating and hilarious.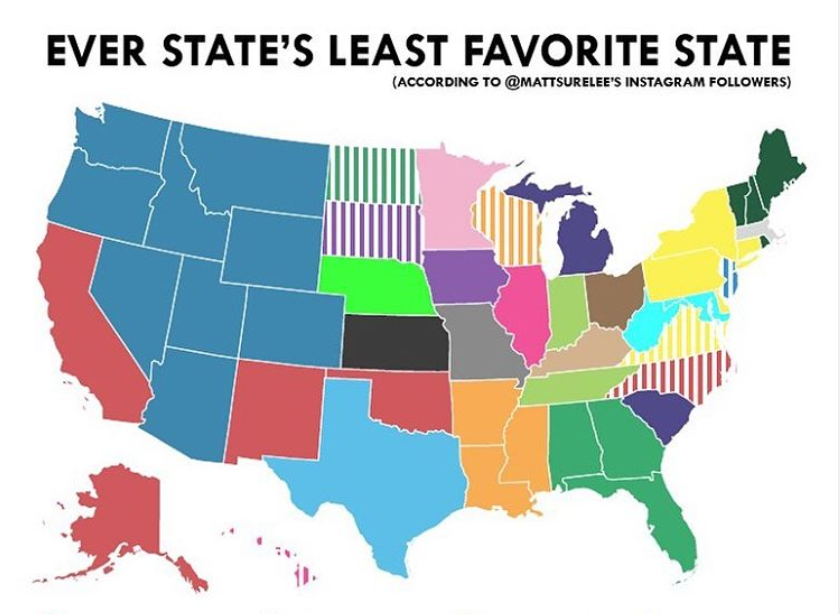 Matt commented on his post expressing his feelings about the results. He was surprised about how unanimous some of the results were (particularly Florida hating itself and New Jersey hating everyone), and the fact that South Carolina hates Ohio.
Take a look at the map for yourself and see who your state hates (and who hates your state).
Remember to SHARE this post with your friends so they can see who their state hates the most!