Ah, the nineties — the golden age of boy bands and, of course, home video rental. And no place was more popular on a Friday night thank Blockbuster. Though the video rental chain has (almost) entirely disappeared as streaming services like Netflix took over the industry, there's one Blockbuster store left… and in September, you'll be able to rent it out as an Air BNB.
The last remaining Blockbuster in the world is located in Bend, Oregon, and the store is trying a new approach. Air BNB is now offering the store as a place to sleep, and it's set up to be the place to live out your '90s childhood (or adulthood) once again.
"residents of bend, oregon… wyd in september?…cause the last BLOCKBUSTER in the world will be offering movie lovers in Bend a 90s themed sleepover for a limited time—only on airbnb. who's down?" tweeted Air BNB, along with some photos that are already making us nostalgic.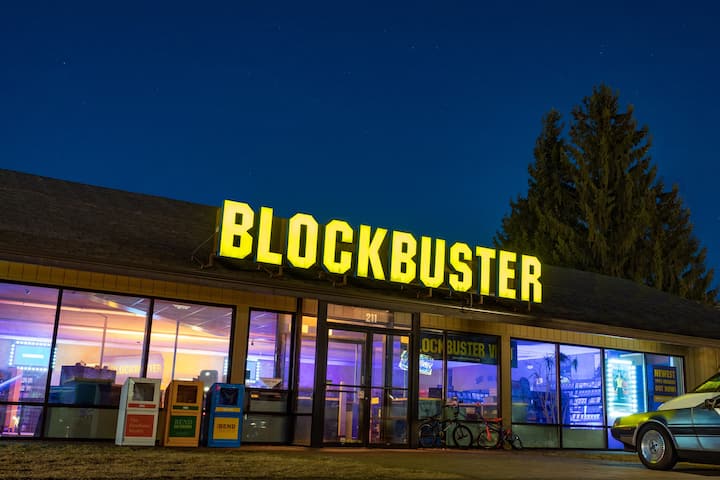 Staying in the iconic store will be cheap at just $4 a night, but there will be limited space (and time) to stay there. The store will be opening on September 18, 19, and 20 for bookings of up to four people.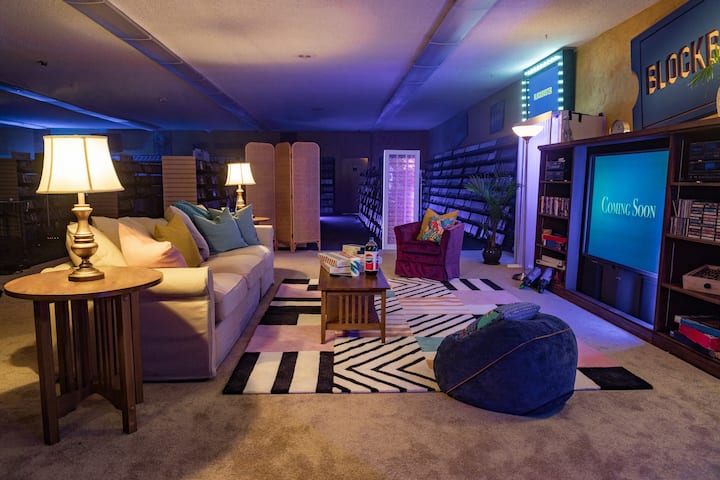 The setup is complete with everything you'd want out of a 90s living room movie night, from snacks to a big comfy couch.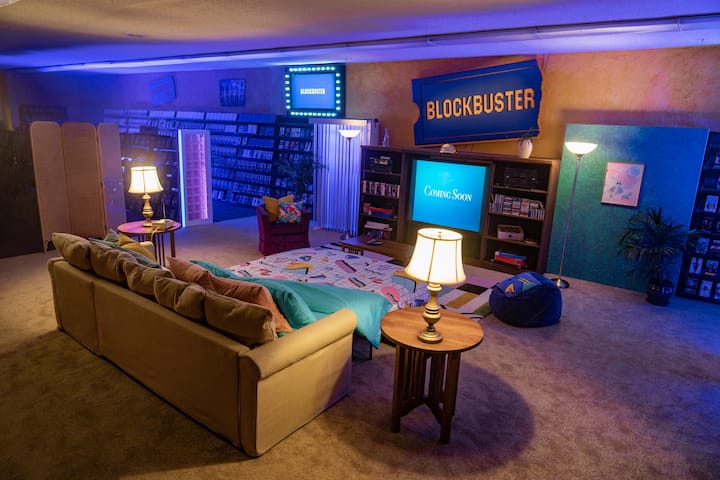 And, obviously, this includes a video cassette player.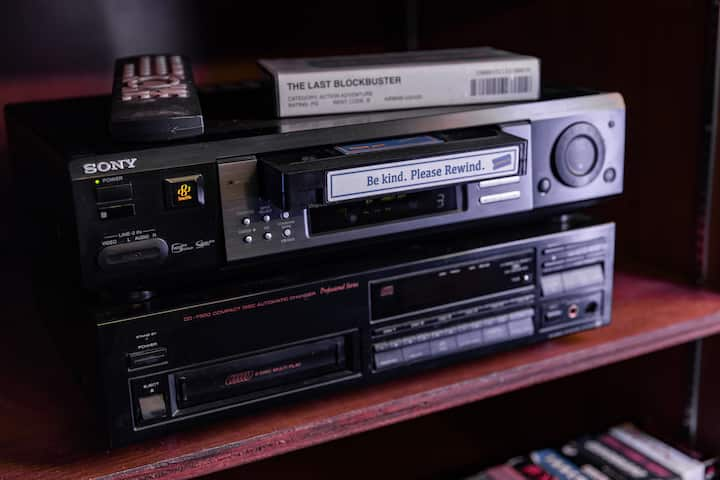 Even if you don't manage to book a spot when the opportunity opens up on August 17 at 1 pm PST, you can still check out the in-store "living room" during store hours for a limited time.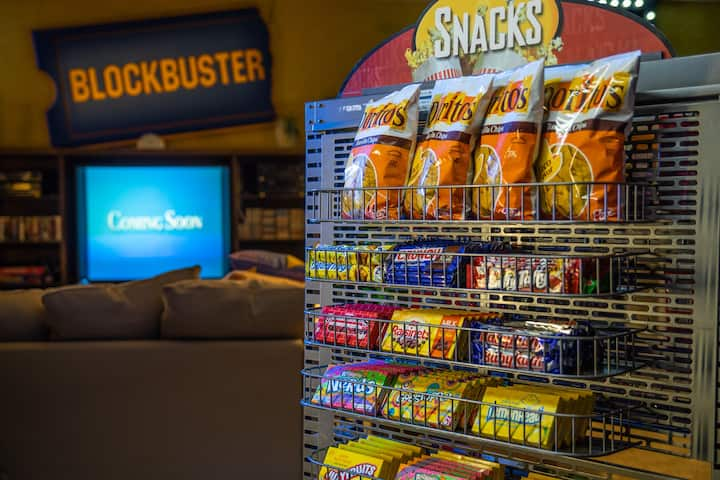 The booking ad finishes with a sweet message of appreciation and giving back:
"Our BLOCKBUSTER store is open because of the incredible local community in Bend, and we've been grateful to have the support of those beyond our town as the coronavirus pandemic has impacted our business. To celebrate and pay it forward in this tradition of support, Airbnb will make a donation to the Humane Society of Central Oregon, a longtime partner of ours."
If you live in the area, you can learn more and book the store here.