The transition from high school to college can be jarring for some students. After all, in high school, our teachers insist on rules and professionalism, and in college… well, let's just say things change.
One class, for example, got the ultimate roller coaster ride of an email from their professor, who had to move their exam due to a number of outrageous life circumstances.
Twitter user @decentbirthday shared the email on Twitter:
Just received this rollercoaster of an email from one of my professors pic.twitter.com/6vGfiRNFI9

— decent pigeon (@decentbirthday) October 12, 2020
The email from Professor Wilson has nearly everything you could expect this year to throw at a person: a COVID-19 diagnosis, getting shot, and a divorce. Thankfully, the professor seems to be keeping his spirits up.
Obviously, the letter went viral, and many people wanted to know how poor Professor Wilson would fare in the face of so much calamity. We have some good news: Professor Wilson has seen the viral tweet and has provided the world with a follow-up email that offers some additional time on this crazy emotional roller coaster.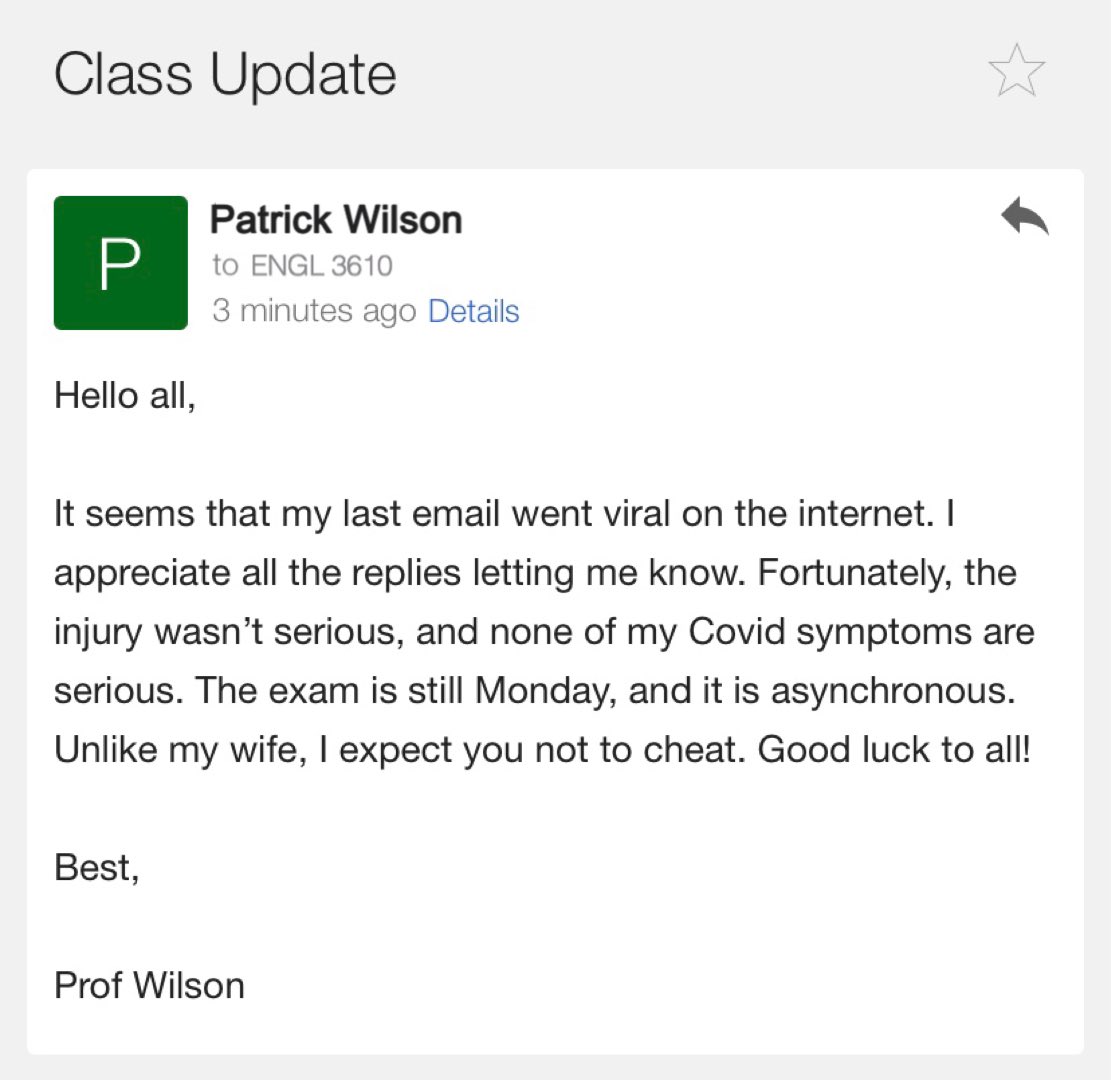 We're glad Professor Wilson is (mostly) fine after such a harrowing time in his life. We like to think his students will give him a warm welcome upon his return!