A 14-year-old boy didn't think twice when he made the decision to save a cat that was thrown out of a moving car on the highway, according to a story from LoveMeow.
Gavin Brown was on his way to a birthday party last year, with his mom, Erin, driving the car. Suddenly, they saw a cat thrown from the window of a vehicle in front of them. Erin stopped the car, and even though they were on the highway, Gavin jumped out and stopped traffic so that he could rescue the terrified cat, who had bolted to the bridge on the overpass and looked like he was going to jump down.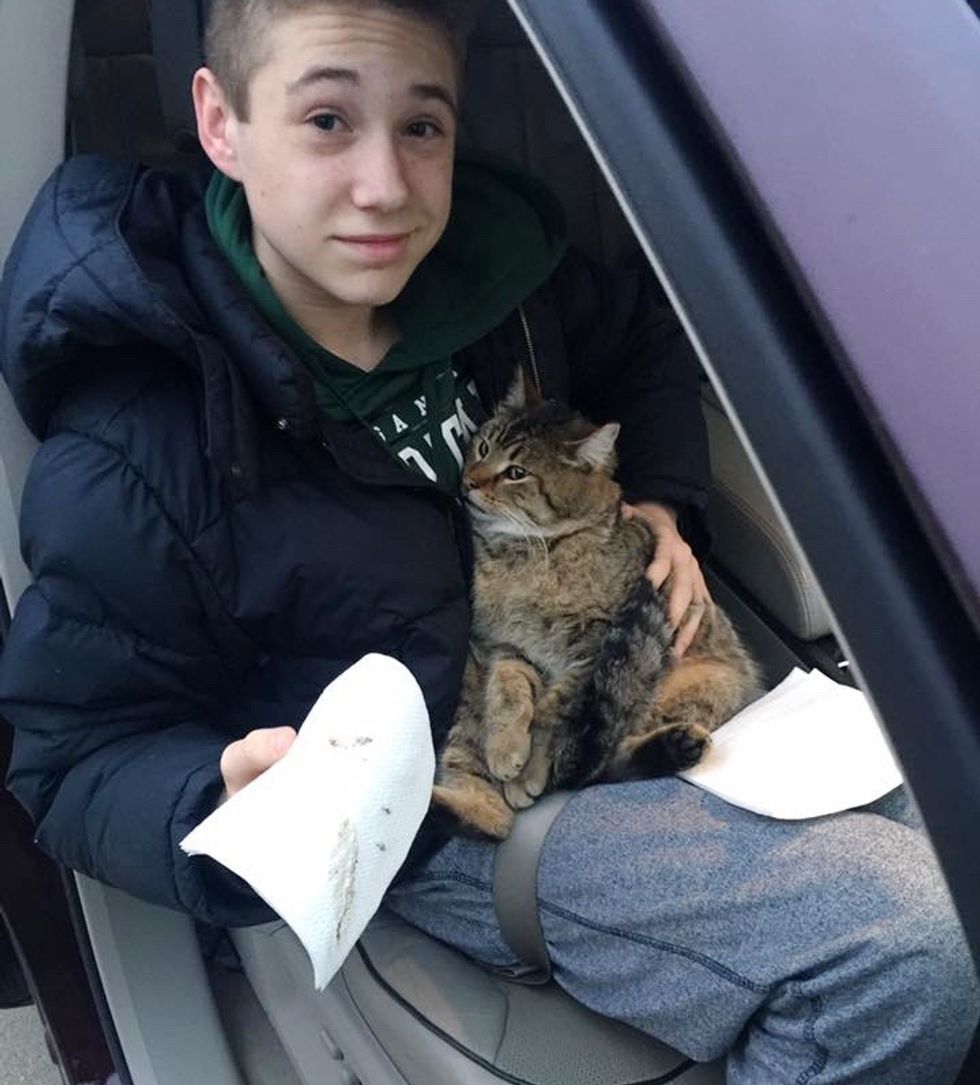 The traumatized cat immediately cuddled into Gavin, who embraced his new friend (affectionately and appropriately named "Lucky") and tried to comfort him after his horrifying ordeal.
Gavin, Erin, and Lucky made their way to BluePearl Animal Hospital, where the cat was given medication to ease his pain. Erin told LoveMeow that the cat and her son had an "instant" bond.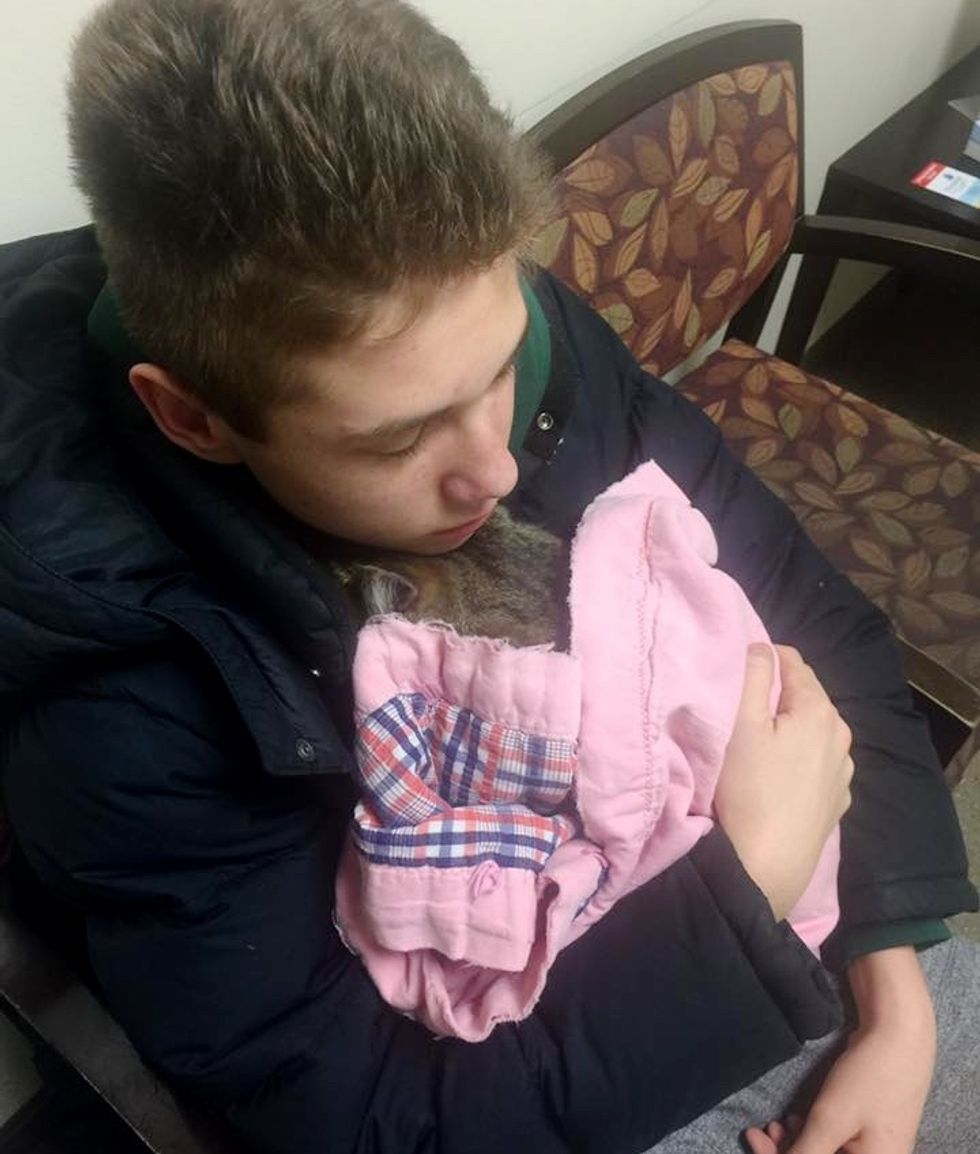 The good news doesn't stop with Lucky's lucky rescue, either — a kind soul read about the cat's story on Facebook and paid a large portion of his medical expenses. Erin also revealed to Love Meow that Gavin contributed all of the $63 he had to the cost.
Lucky is now healthy and thriving in his home with the family that saved him. Erin describes him as being "mellow and playful and just plain lovable," and although he may have used up one of his nine lives after being tossed from a moving car, Gavin and Erin are making sure that their kitty's remaining lives are kept safe, sound, and full of love. Best of all, saving Lucky has further solidified Gavin's plans to become a veterinarian!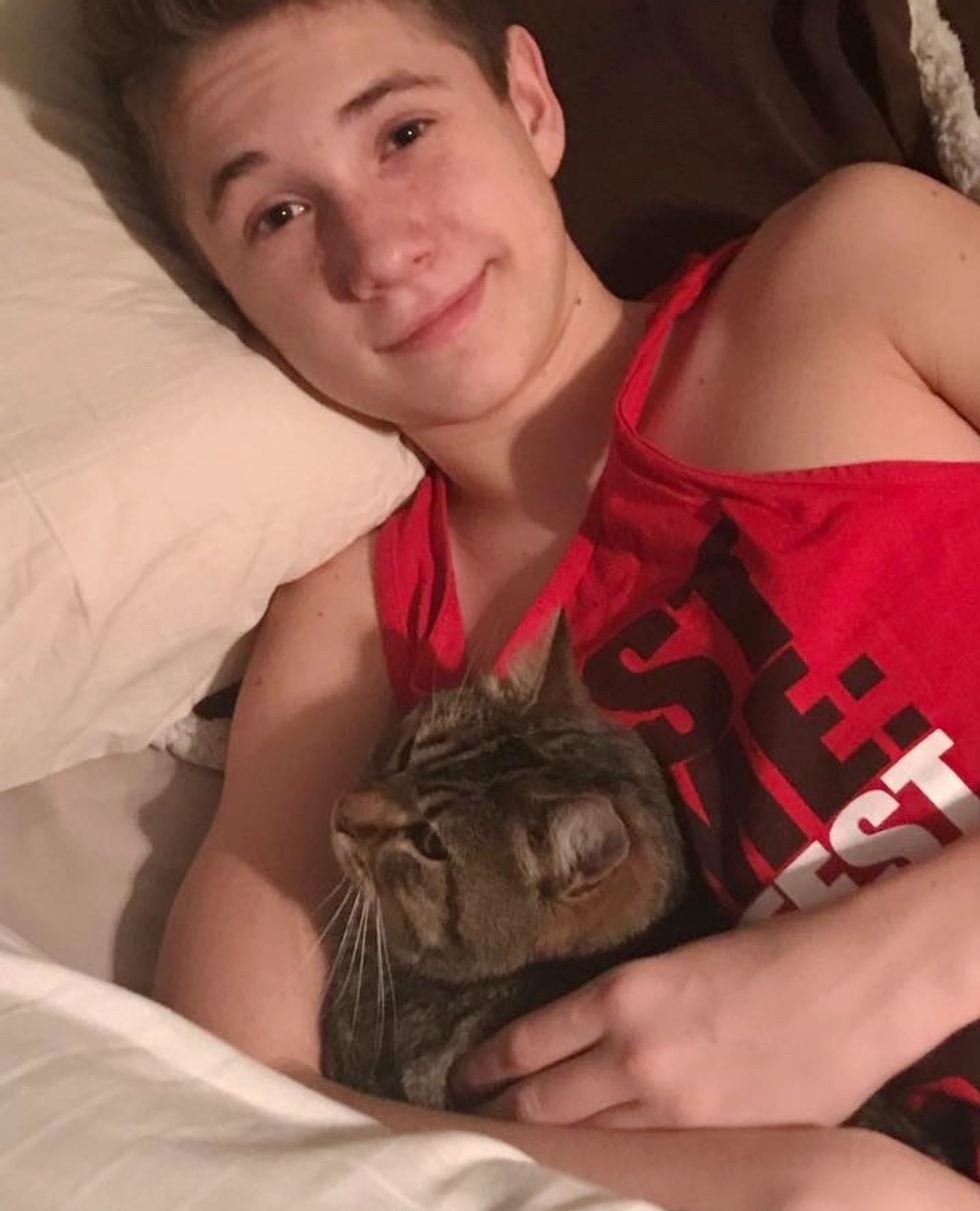 Make sure you SHARE this sweet story with all of your cat-loving friends!