You've heard of Goldilocks and the Three Bears, but how about Edna and the Dozen Big Fluffy Dogs?
Edna is an adorable little puppy who is constantly searching for the big fluffy dog that's just right to take a nap on at her doggy daycare. After running around and playing when she first arrives, she later gets exhausted and tries to find somewhere comfortable to sleep. And often, she finds what she's looking for in a dog that is much larger and furrier than her.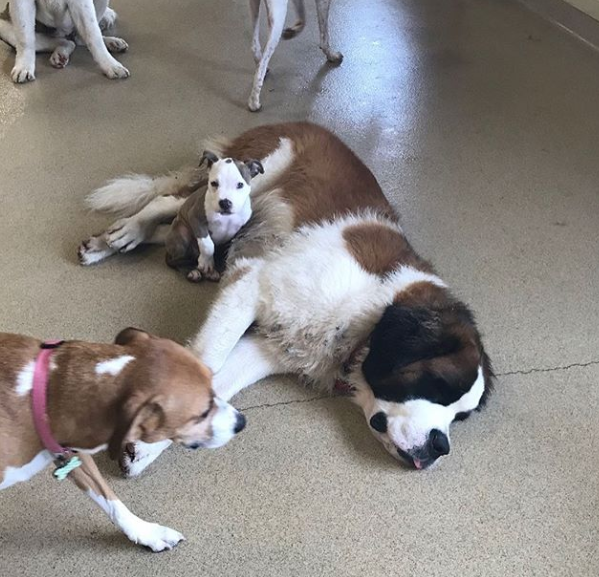 Edna started this behavior when she was itty bitty, but even as she's grown, she continues to be the ultimate cuddle bug.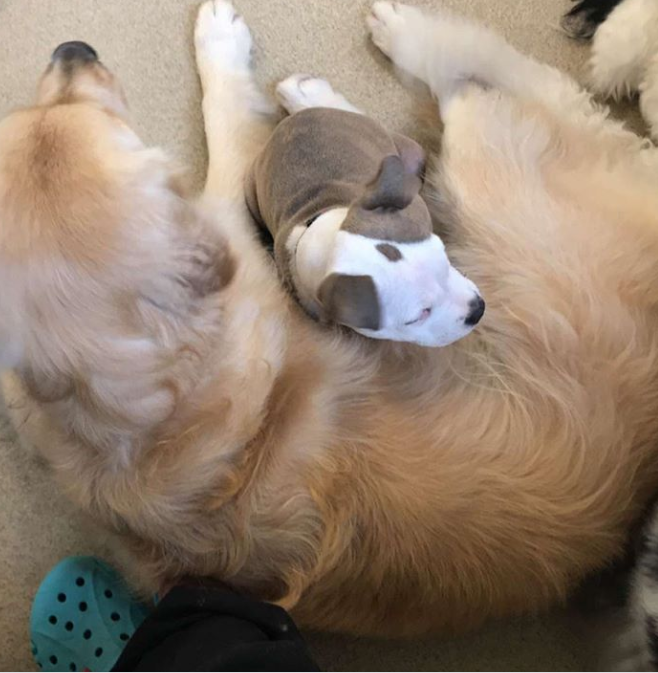 Luckily, most of the big dogs are happy to be a snuggle buddy for this little cutie.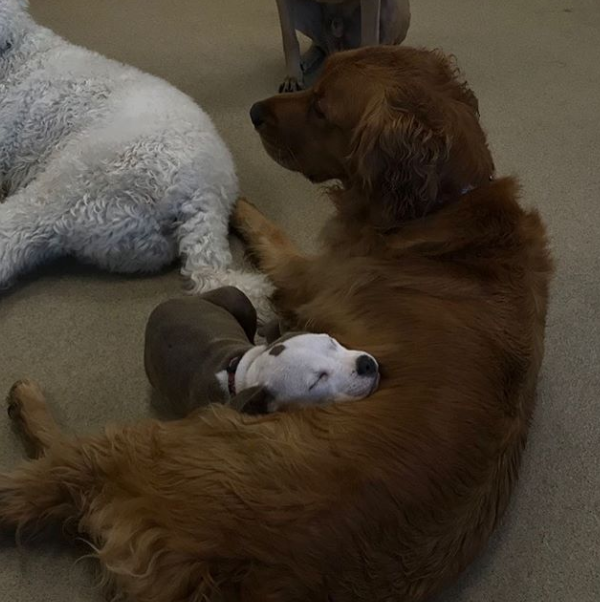 While everyone knows that a fluffier pillow is always the best, Edna is happy to settle for a big tail when an entire dog isn't available.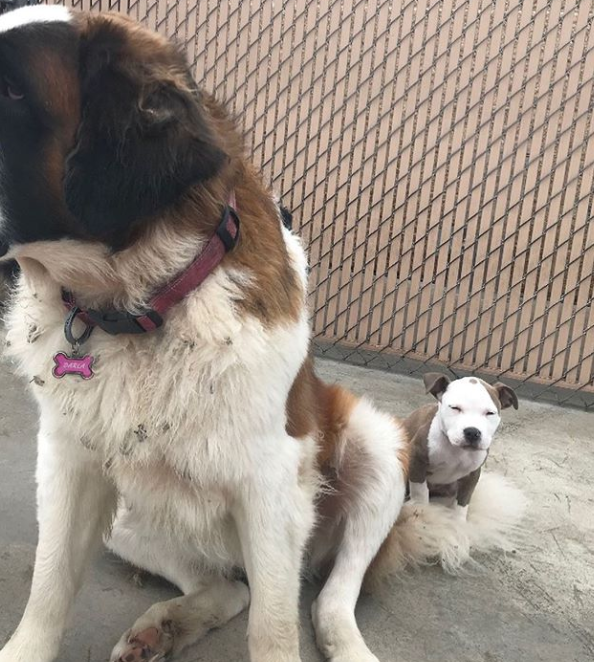 Not every dog embraces their new role as a bed, but they tolerate it (just like human parents) for the sake of the baby's happiness.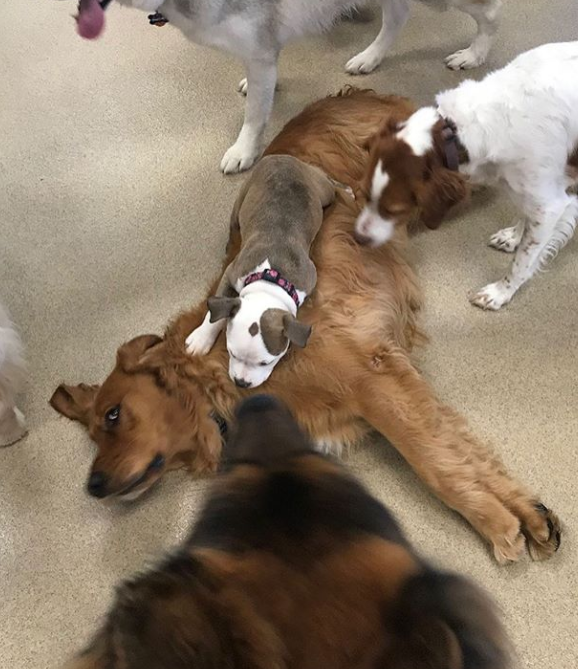 Since Edna's human, Brianna Gottfried, originally shared the pictures of Edna, people all over the world have fallen in love with this cuddly puppy.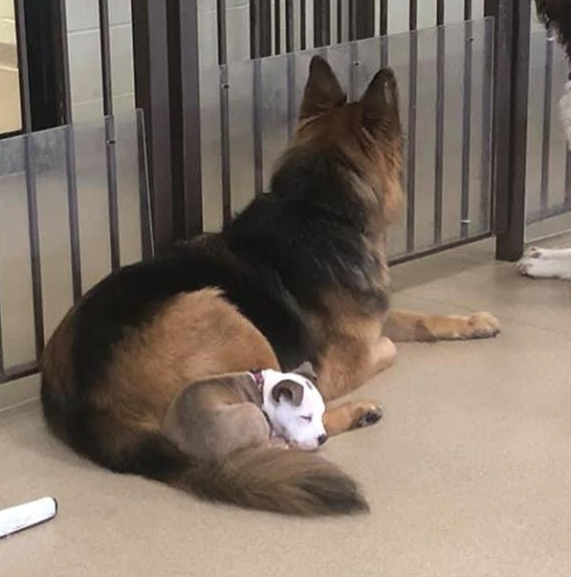 Edna may be growing up, but we hope she never grows out of this adorable habit!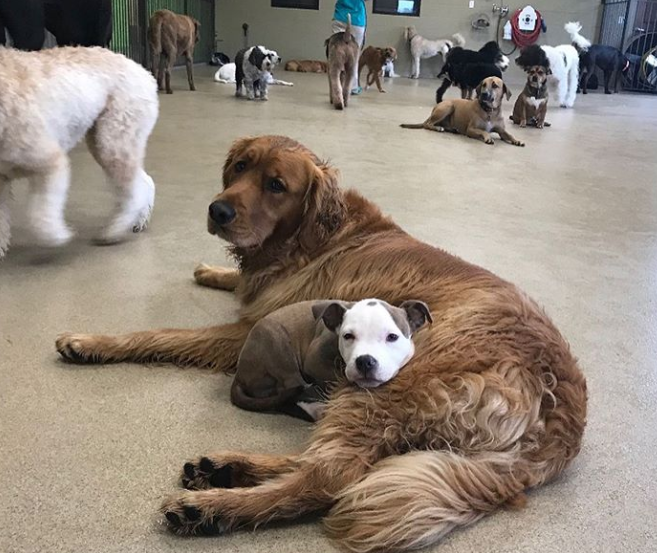 Remember to SHARE this cute puppy with all your friends!