The discussion surrounding racism and police brutality has brought out the ugly sides of a lot of friends and family, and in the case of one photographer, it brought out an unfortunate side of one of her would-be customers.
It started when photographer Shakira Rochelle shared a Black Lives Matter post and expressed her solidarity with the Black community.
While Shakira received plenty of support for her post, not everyone was so supportive. Screenshots shared by a Twitter user who goes by "Q" show that a bride who had booked Shakira for her wedding was not happy with the post and demanded a refund.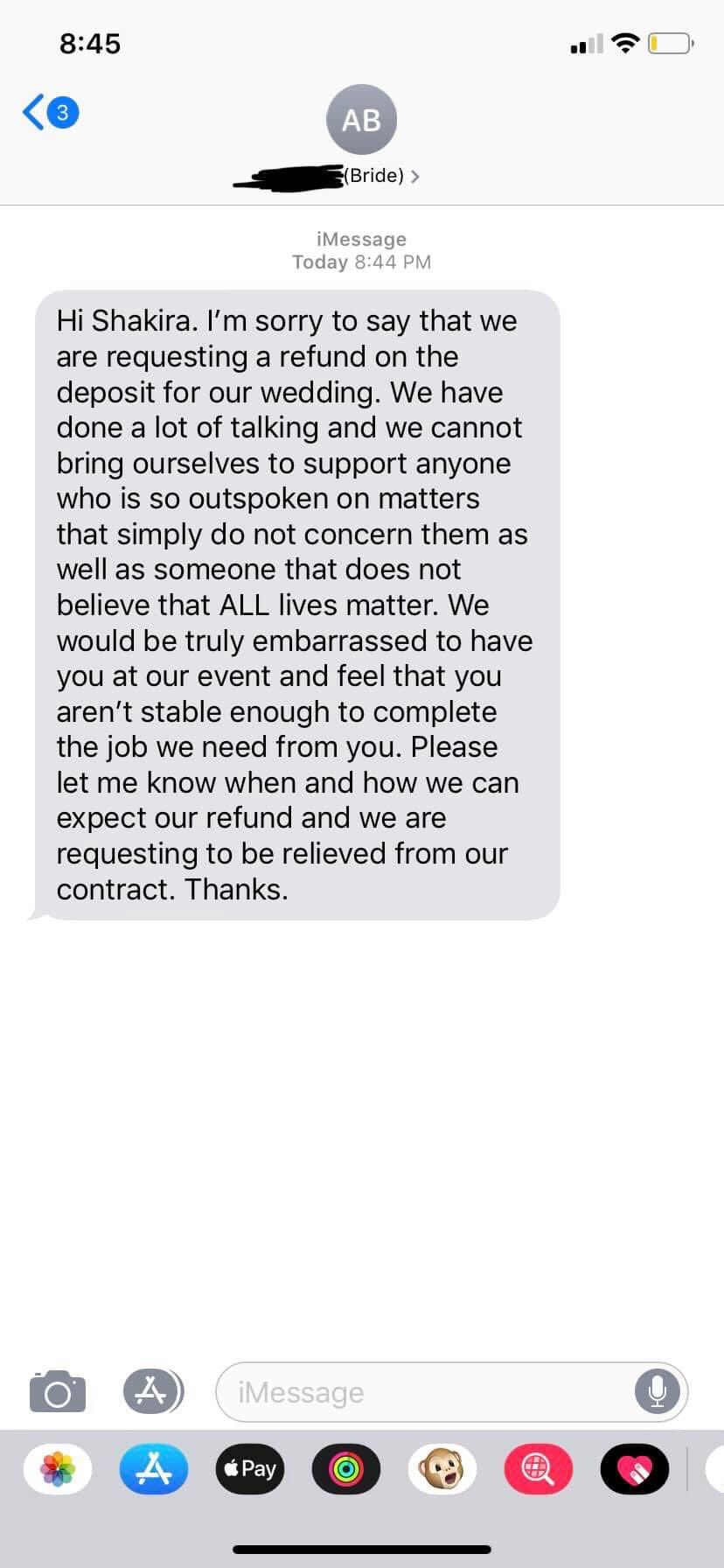 The message would likely be disheartening to many people, but Shakira wasn't letting that cancellation get her down. She delivered a true graceful zinger of a response and put the bride's deposit toward a good cause.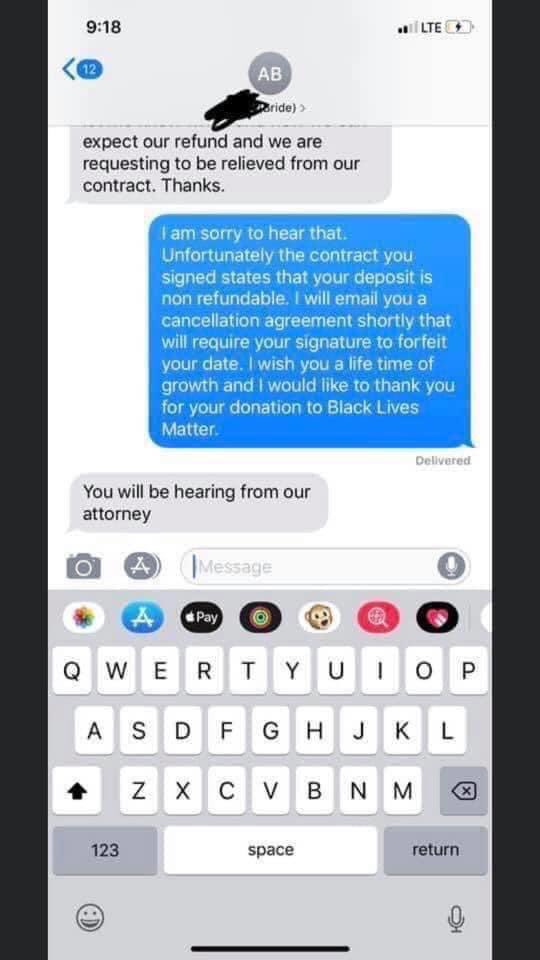 The post has gone wildly viral on the internet since it was first shared, and Shakira has gained a lot of new followers and supporters from her decision to stand up for what she believes in. Unfortunately, though, a photoshopped version of the messages has also started to spread, and she decided to speak up to ensure that everyone knew the truth.
It looks like this photographer's business will be just fine despite the haters. You can follow her work on Facebook or Instagram.