Those of us who have cats know that those furry friends really like to climb. So it makes sense that many cat owners have cat trees in their homes. The multi-layer climbing toys give kitties a place to perch, but most of them aren't exactly aesthetically pleasing.
One couple, however, is changing the way we may look at cat trees forever. Shelley and Joe DelRocco of Florida has started their own "cat tree" business following the creation of what was supposed to be just one cat tree for their own home. The couple built their own "cat tree" in 2008, discovering that they found it to be a fun project that other people also appreciated. They sold a few, and now, their Pet Tree Houses business is booming.
The "treehouses" mostly look like normal cat trees, but with a fun twist.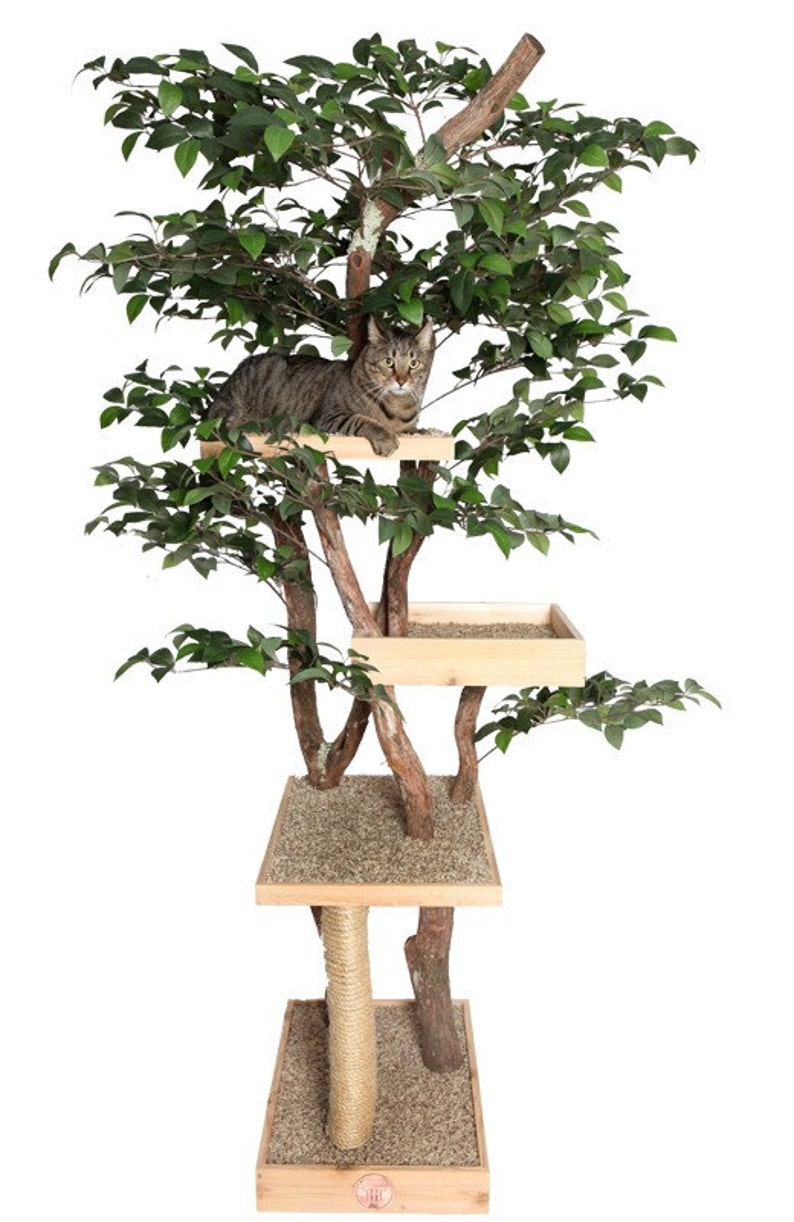 Yep, these "cat trees" resemble real trees.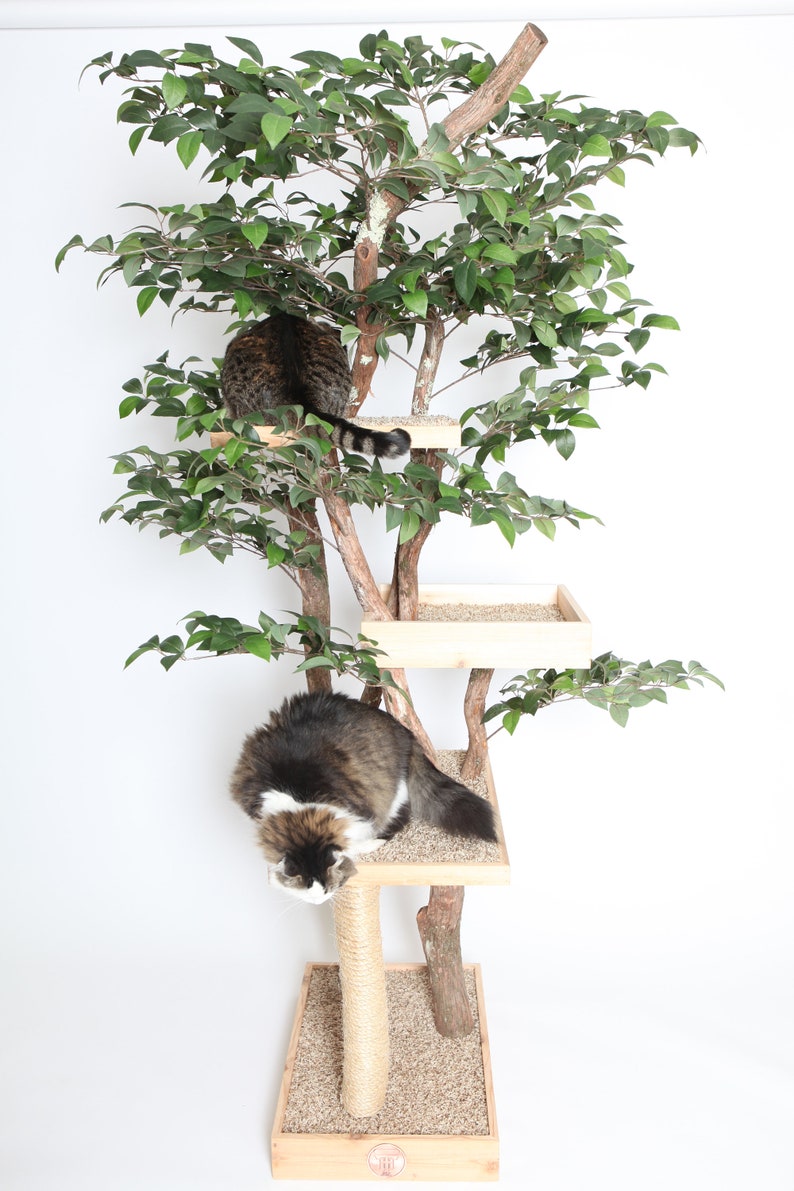 Between the different landing pads for the cats, you'll find branches and leaves.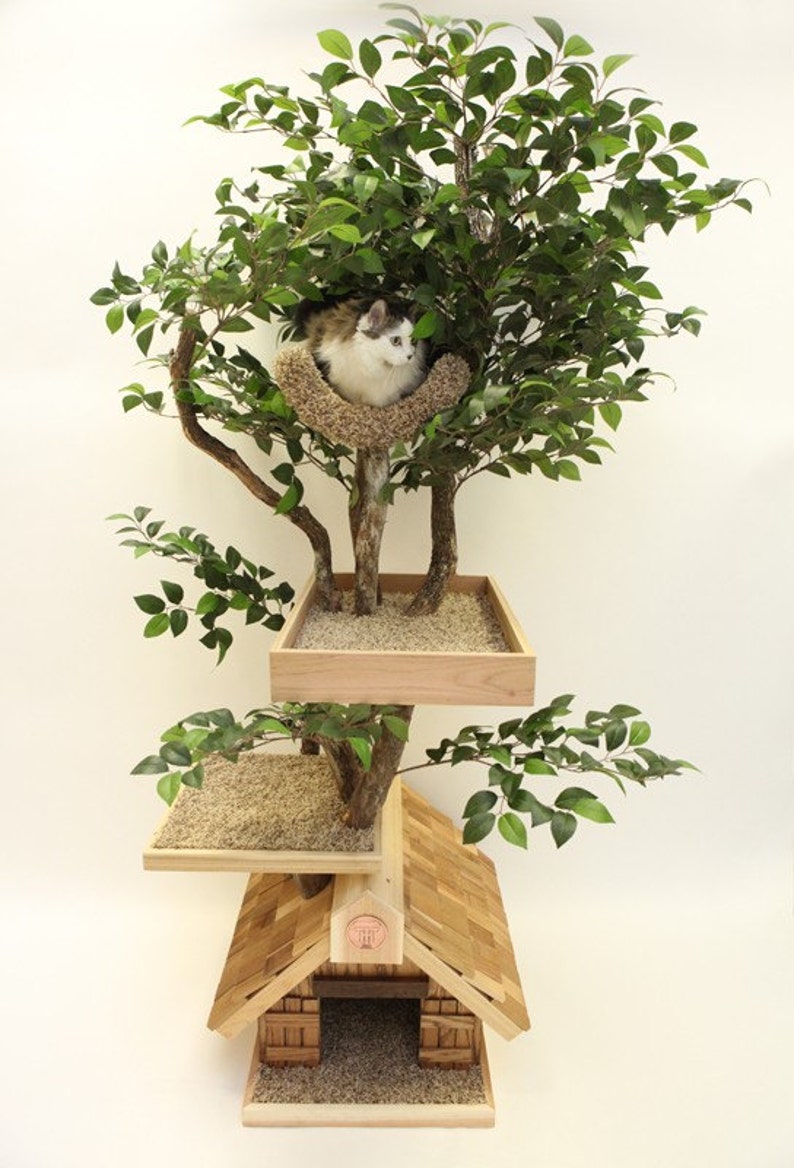 The leaves are synthetic, but the branches are actually made of real wood.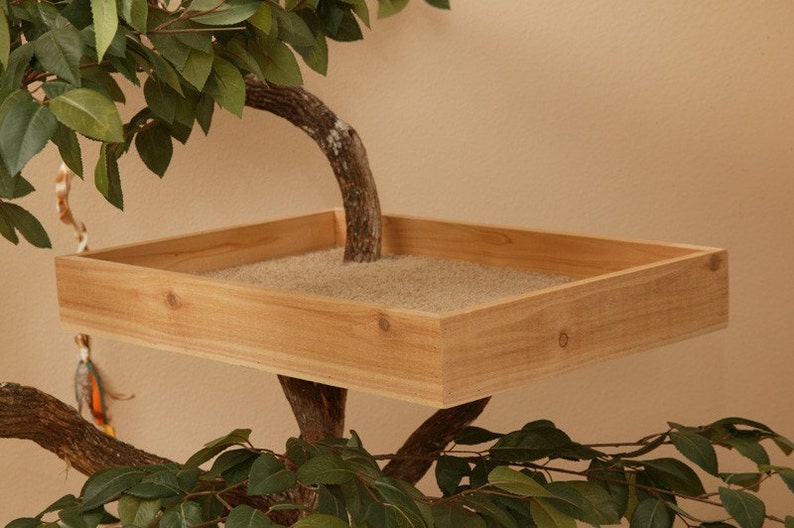 The details transform these creations from being necessary cat-related fixtures in your home to works of art that can also serve as a perch for your cat.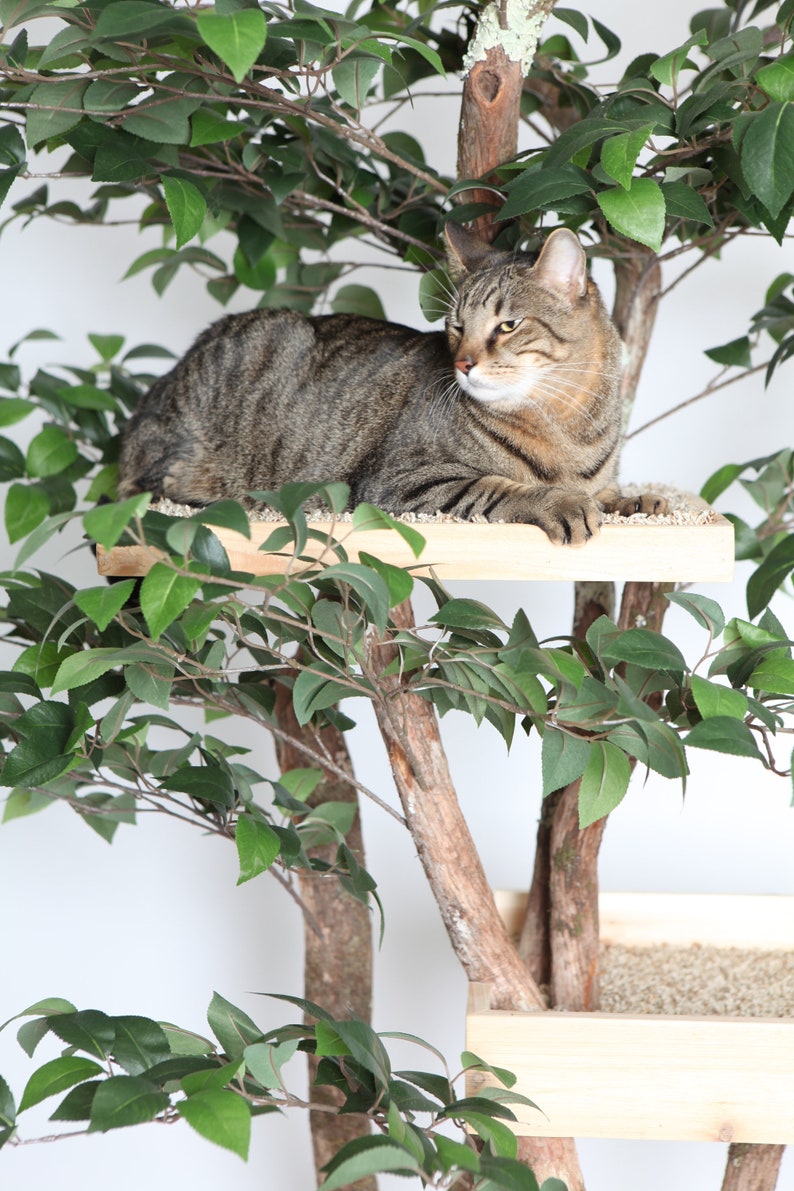 They aren't just aesthetically pleasing, either — the leaves can help your cat feel like they're hidden in a real tree, which can enhance their experience as well.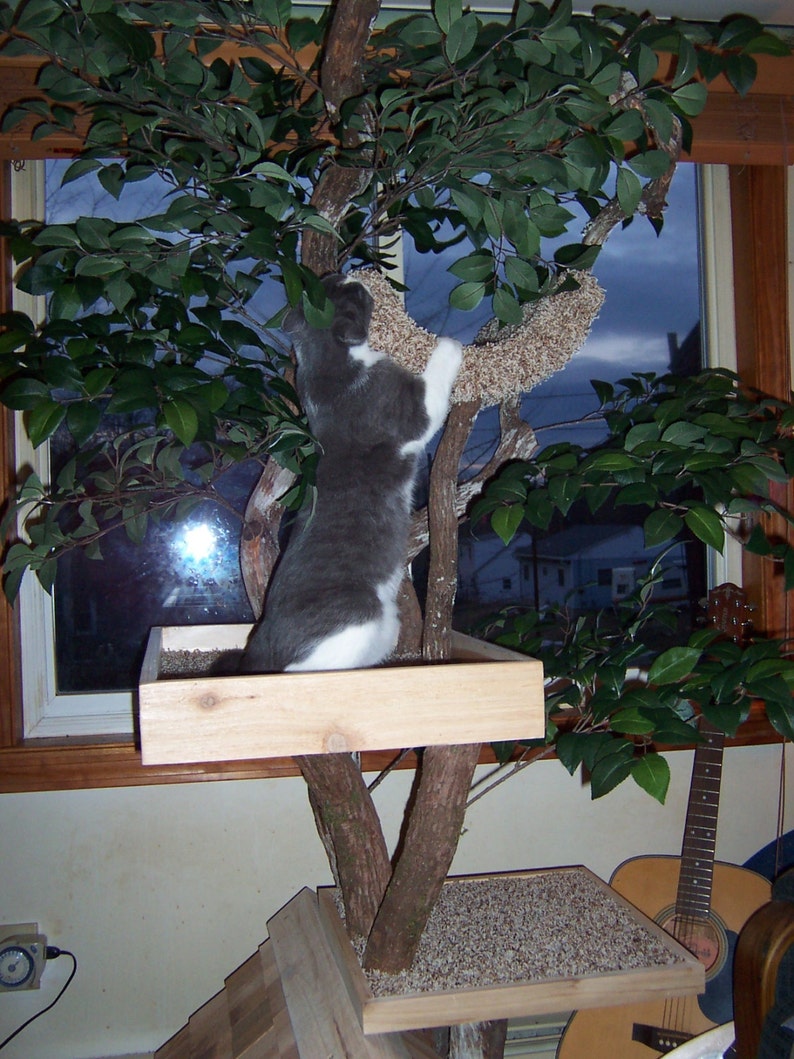 The trees are made-to-order and can cost between $1,000-$1,200. For all that hard work, they're definitely worth the price.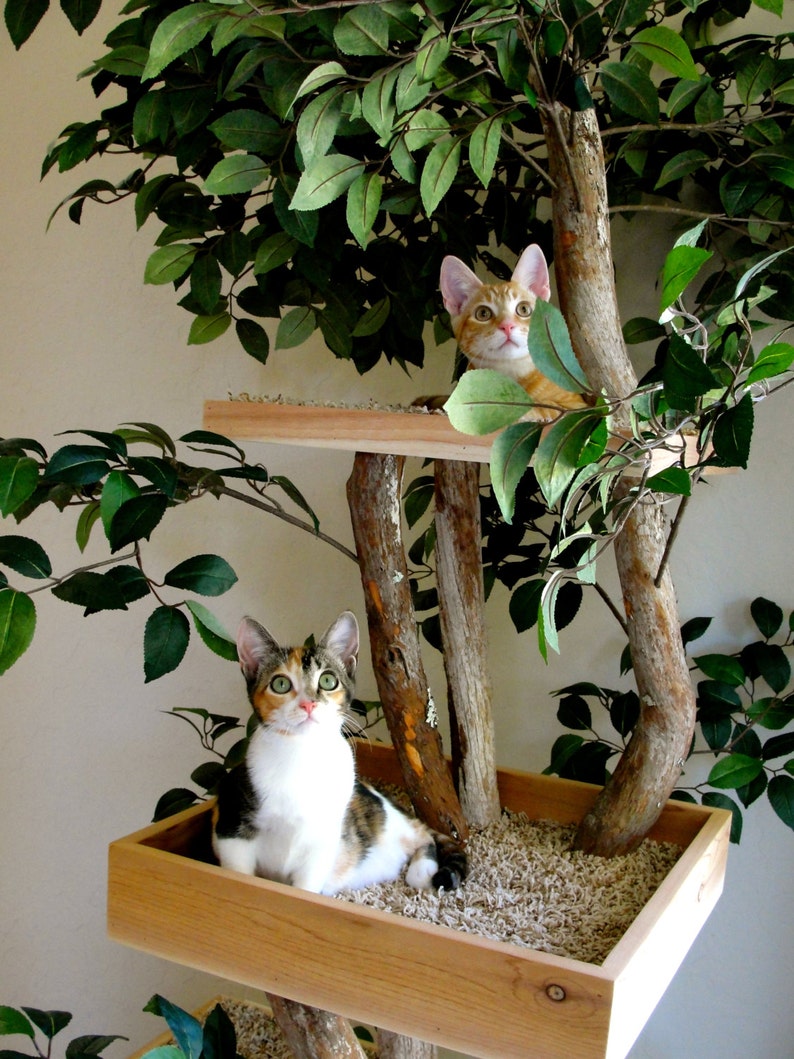 Make sure you SHARE this catty craftsmanship with all your fellow cat lovers!