The famous street artist Banksy is known for his relatively simple, but impactful work that mysteriously pops up on exterior walls. Like many other people in the world right now, though, Banksy is staying at home to help slow the spread of COVID-19. And like many of us, the artist has had to find a way to "work from home."
The artist's most recent work can't be found on a wall or the side of a building — you'll have to go inside his bathroom to see it in person. Banksy revealed his latest piece on Instagram, captioning it, "My wife hates it when I work from home."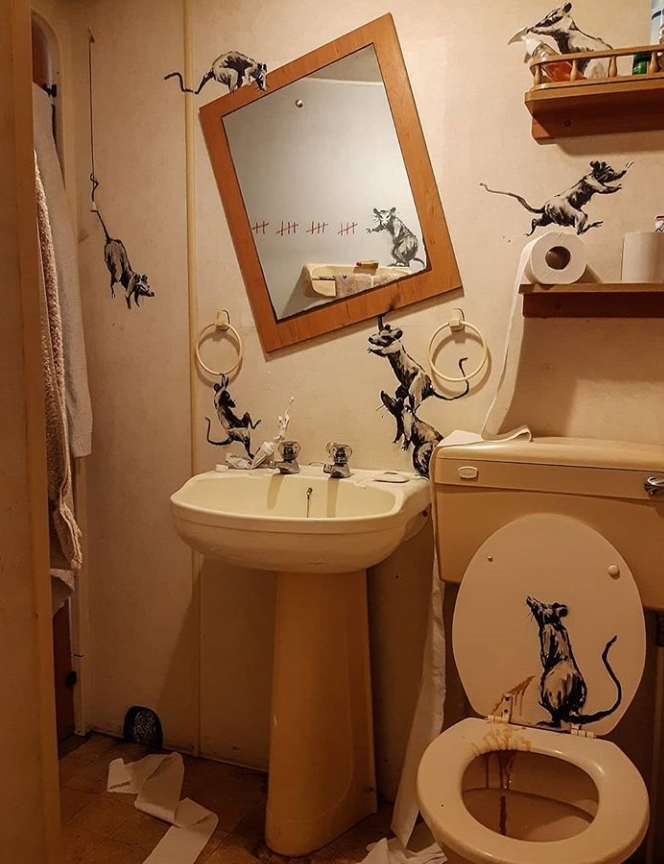 The artist's creation imagines his own bathroom having been invaded by (somehow charming) rats.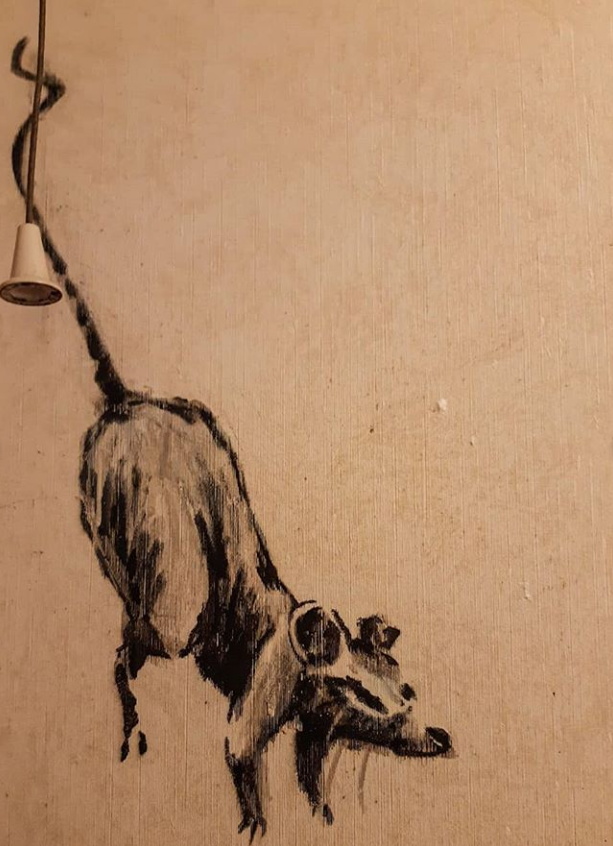 Banksy went all-out with this one, incorporating other bathroom fixtures into the art and even getting his toiletries involved!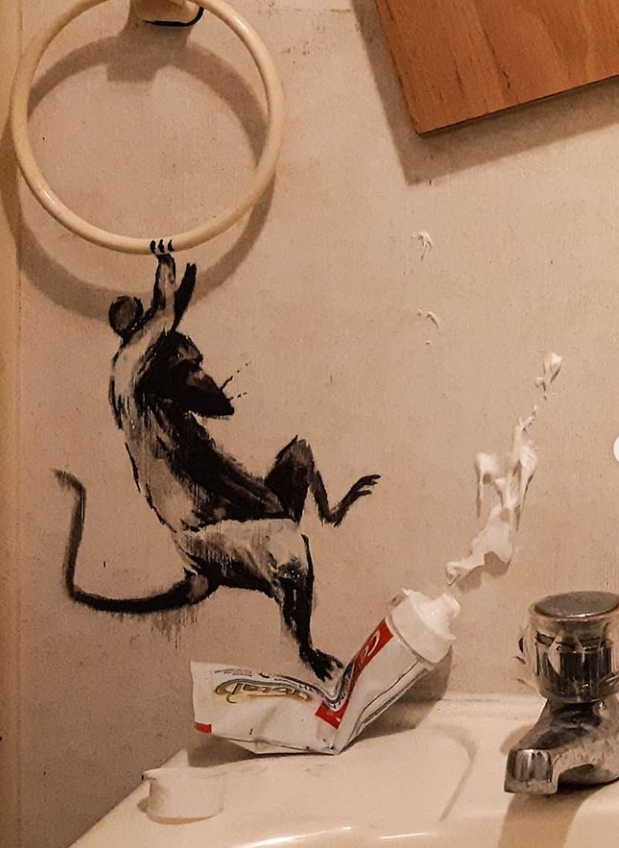 Every rat fits in seamlessly with the rest of the artist's bathroom.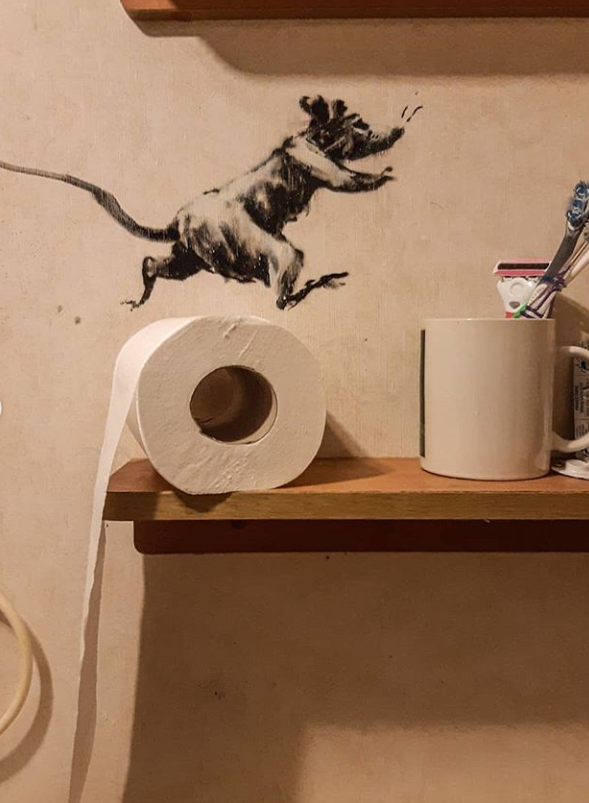 We imagine, though, that Banksy's wife isn't delighted by all of the rats in her bathroom.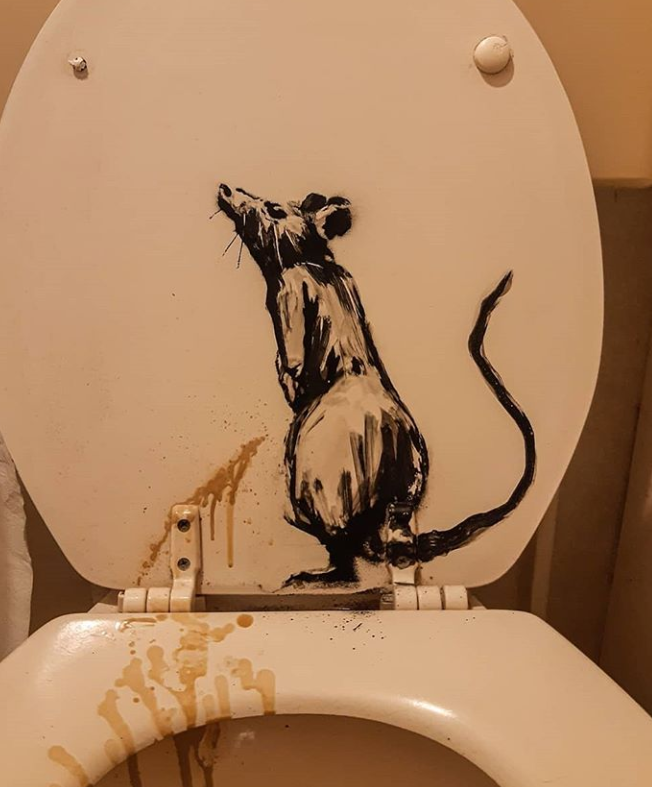 We're in love with all these four-legged bathroom friends. Being married to such an innovative artist must be full of surprises!
If you love Banksy's latest work, make sure you SHARE it with your friends!