Even if you're a dog person, you can't deny that cats know what they like. And one stray, tailless kitty made his wishes known when he saw a woman who he thought might be the type to get him some food.
The little white cat, immediately and affectionately named "Conjeo" or "Rabbit" because of his missing tail, was waiting outside of a little shop when he saw primary school teacher Tania Lizbeth Santos Coy Tova.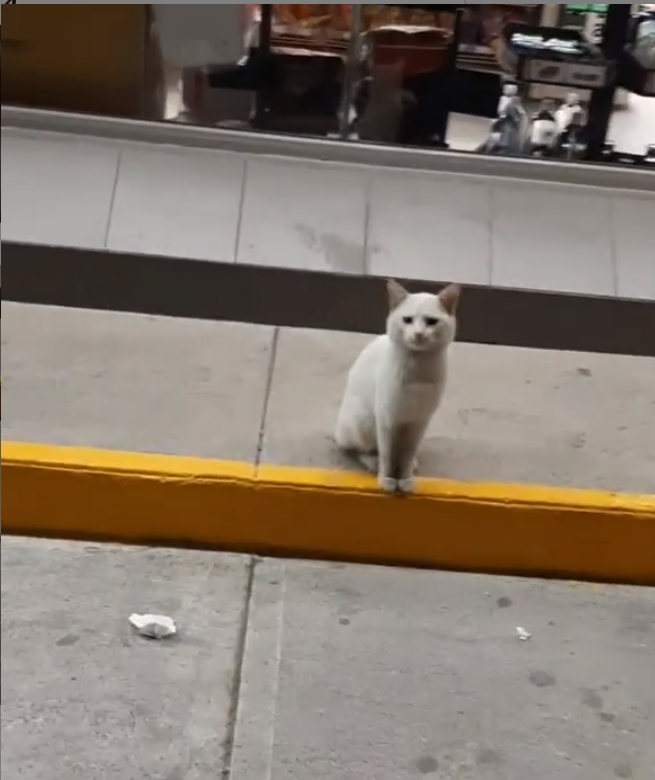 Tania came over to give him a scratch behind the ear and he led her inside the store and right to the cat food section, expectantly looking up at her the whole time to make sure she was following him.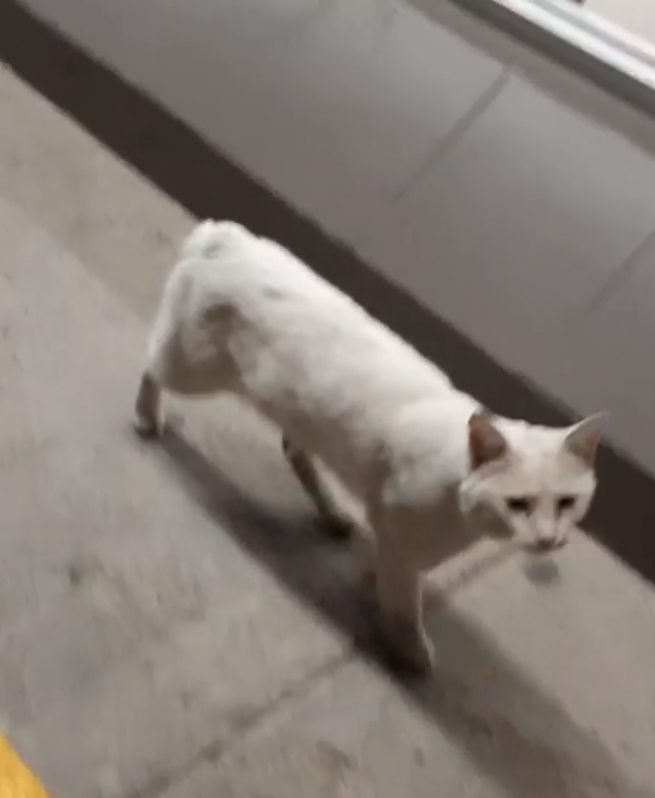 Tania had no trouble at all picking Conjeo's favorite food. He pointed at it for her and even tried to help get it down from the shelf himself!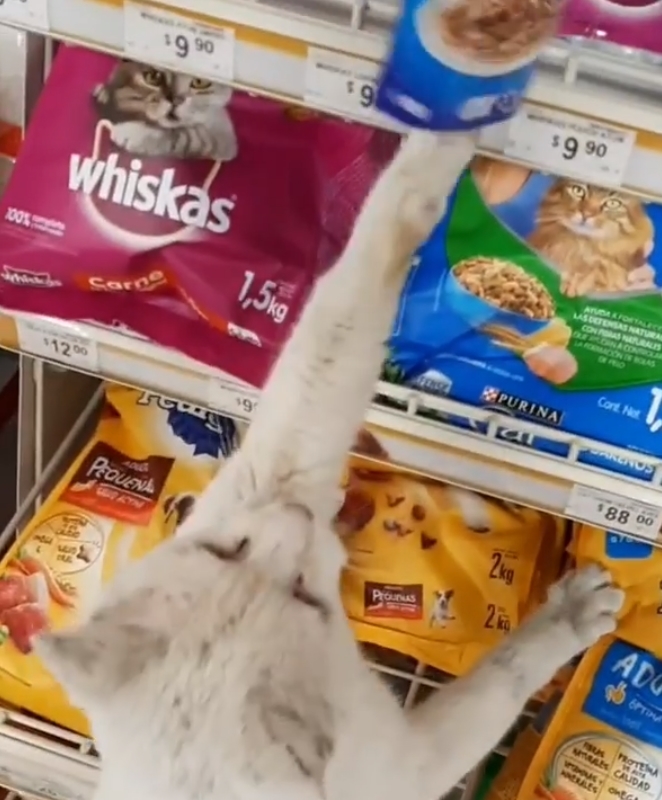 Conjeco was undoubtedly clever, but he was still a hungry, dirty stray cat. So rather than leaving him on the streets to fend for himself, Tania took him home with her.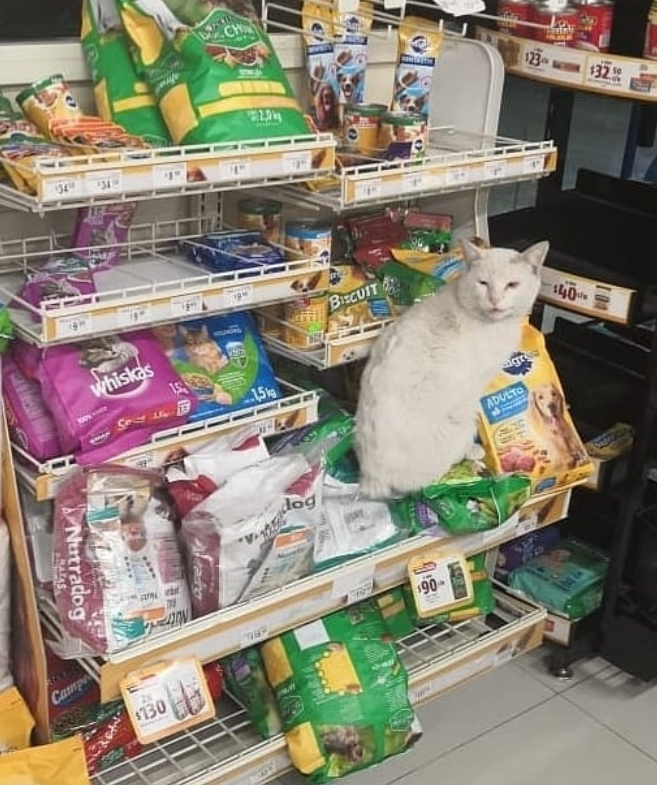 Conejo wasted no time in getting settled in. This is a cat who knows what he deserves!
Tania says, however, that Conejo came with a lot of injuries that needed to heal. She said that they weren't sure if the wounds were from humans or other animals he'd fought with in the streets.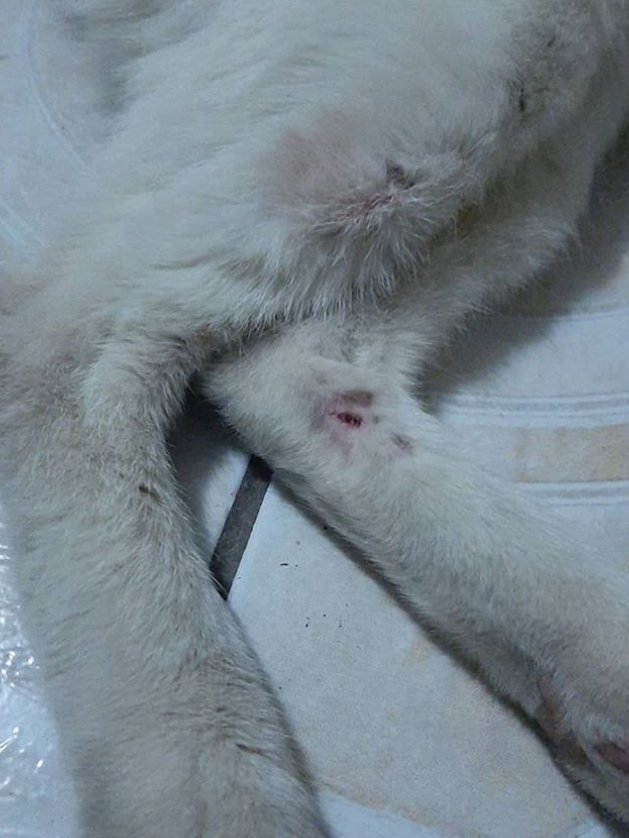 While Conejo was a bit scared at first, the small amount of trust he placed in Tania helped him get on the road to recovery. Now, he's safe and happy in a real home.
The kitty cat is looking a lot better (and healthier!) thanks to some TLC and lots of food.
He even has a "little brother" named Zulem, and they get along great!
This lucky cat may have had a rough start in life, but thanks to his smart socialization skills, he now has a loving home with the best family he could ask for.
Check out the video of Tania and Conejo's adorable interaction, and make sure you SHARE this post with all the cat lovers in your life!