Every day, countless pets are abandoned by people who either can't or don't want to take care of them anymore. Some are simply dumped by the side of the road, left to fend for themselves without a second thought, while others are left by caring owners who genuinely want them to end up with someone who can give them the love they deserve.
The latter was the case for a puppy who was left on a bench with a note pinned under a rock. The dog, who was later rescued by Mascotas Coyoacan in Mexico, was found on the bench, timid as can be while people passed him by, most of them simply not knowing what to do.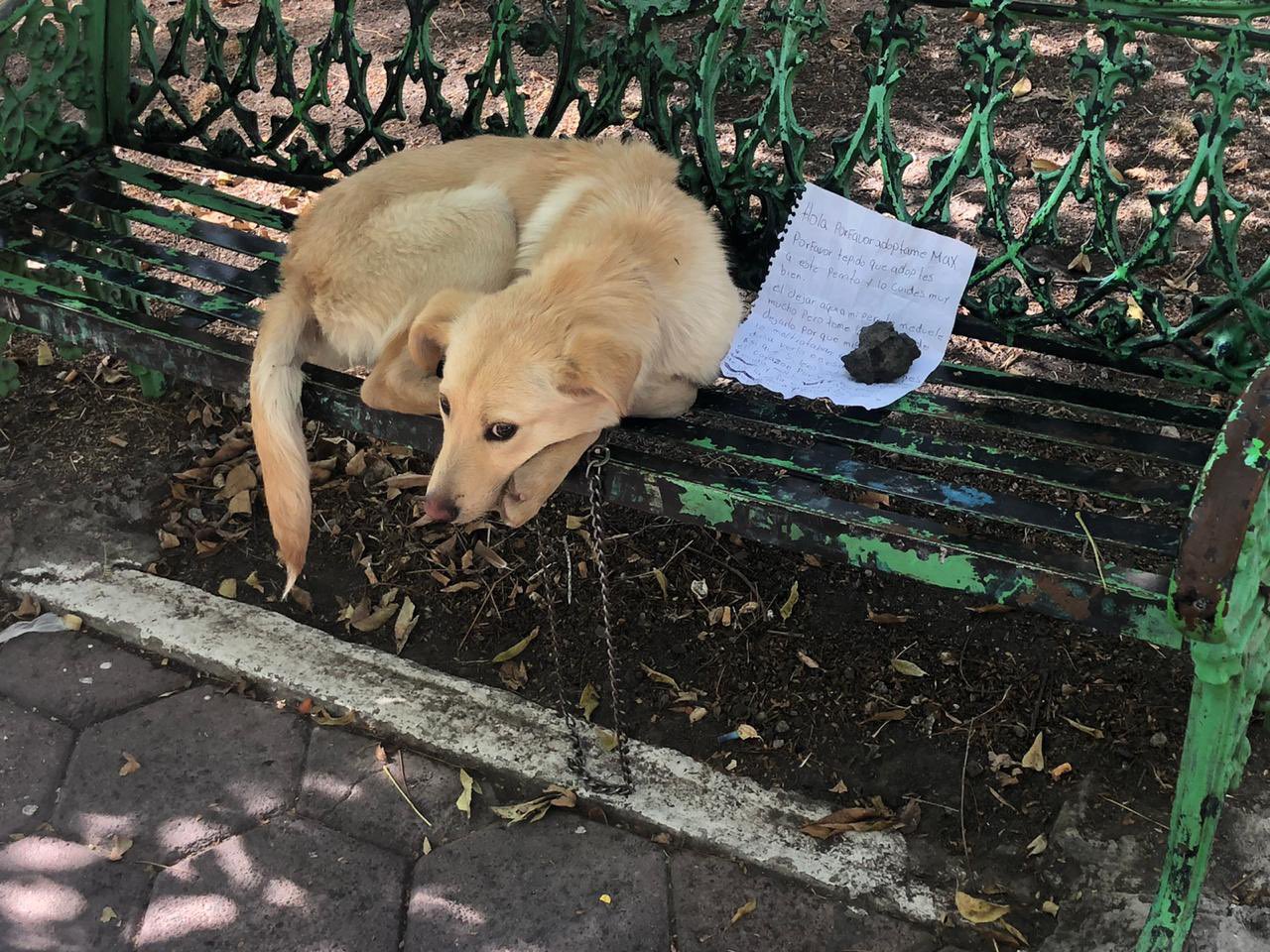 The note beside the dog explained his circumstances:
"Hi, please adopt me: Max. Please, I ask that you adopt this cute dog and you take good care of him. It hurts a lot to leave my dog here but I made the decision to leave him because my family used to mistreat him and it would always hurt me to see him in that condition. If you're reading this and it moves your heart, please adopt him and take good care of him. If not, please leave this note in its place. That way others can read it and adopt him. Thank you."
Poor Max wasn't sure how to feel when one of his rescuers approached him. The poor thing had been through so much already.
He shook and trembled with his tail between his legs, untrusting of the humans he didn't know were there to help him.
Finally, they were able to catch Max and bring him to the car.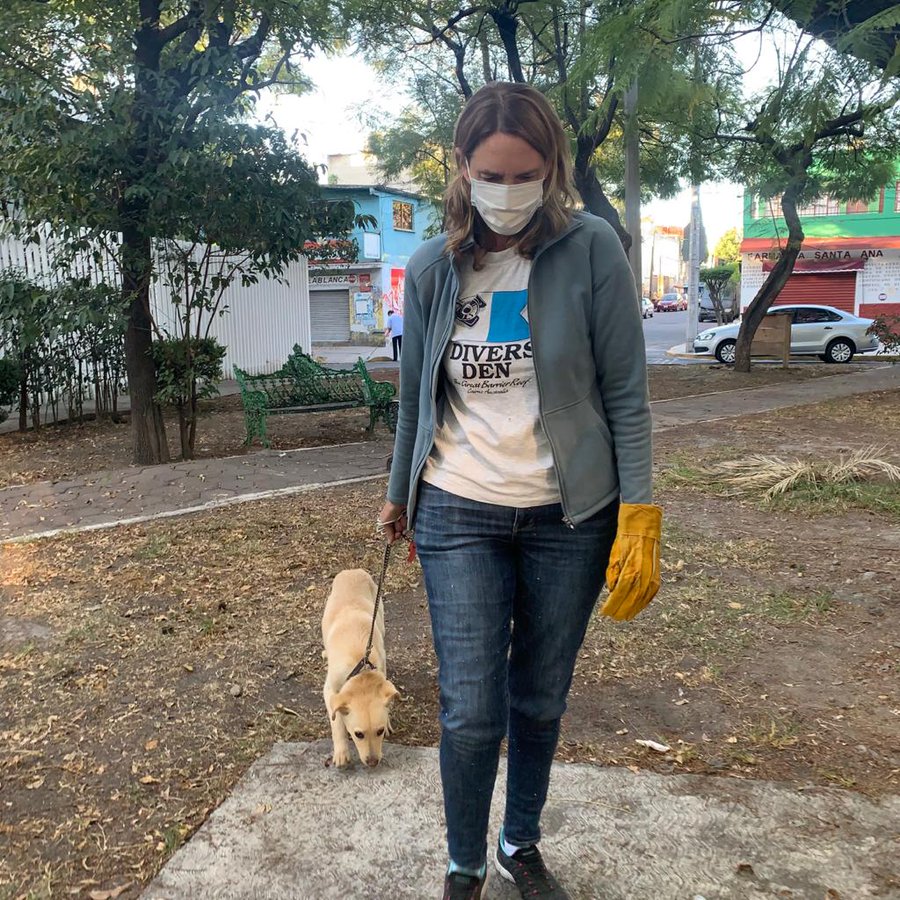 Once in the car, they used a glove both for their own safety and to offer Max a soft touch that would hopefully comfort him.
It hasn't been long since Max was first rescued, but he's already perking up. He's now staying in a temporary home, and he's warmed up a bit to his rescuer!
It may take some time for Max to learn to trust all humans again after his tough experience, but thanks to his rescuers, the hardest part is over. We're sure that he'll soon end up in a loving home, where he'll eat, play, and sleep with people who will care about him for the rest of his life!