Some people dream of showing up to their wedding in a horse-drawn carriage. Others find a way to make their beloved dogs a part of the ceremony. But one bride was not expecting to have a llama as an uninvited guest on her special day… even though her brother warned her that it would happen.
The inspiration for the four-legged guest came five years ago, when Mendl Weinstock and his sister, Riva, were having a conversation about Riva's future wedding (even though she wasn't even dating anyone at the time). Mendl teased his sister by saying that if she made him come to the wedding, he'd bring a llama along with him. She bit back and said that, sure, the llama would be invited, too.
In an interview with Insider, Riva said, "He has been torturing me with this, in good fun, and has been reminding me of this probably twice a week for the last five years. I have tried striking so many deals, I have tried doing literally everything possible to make sure it didn't happen, and lo and behold, there was a llama at my wedding."
The image of Medl, the llama (named Shocky), and a disgruntled Riva has now taken the internet by storm since Mendl originally posted it on Reddit. Shocky even had his own tuxedo and yarmulke (put on by his handlers) for the event!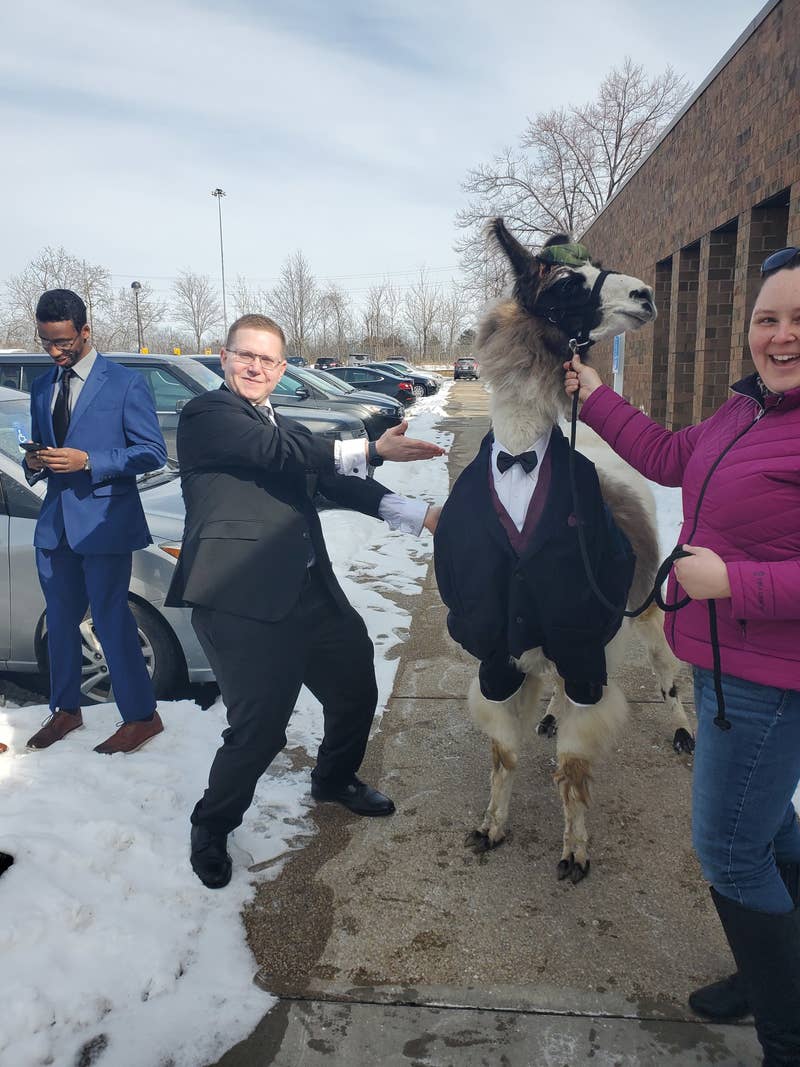 Mendl said that Riva initially thought he was joking about the llama, but as the wedding date drew nearer, she began to realize he was serious. Thankfully, after the initial shock wore off, Riva didn't mind having the llama at her wedding, and Shocky stuck around for a while to pose for photos with other guests.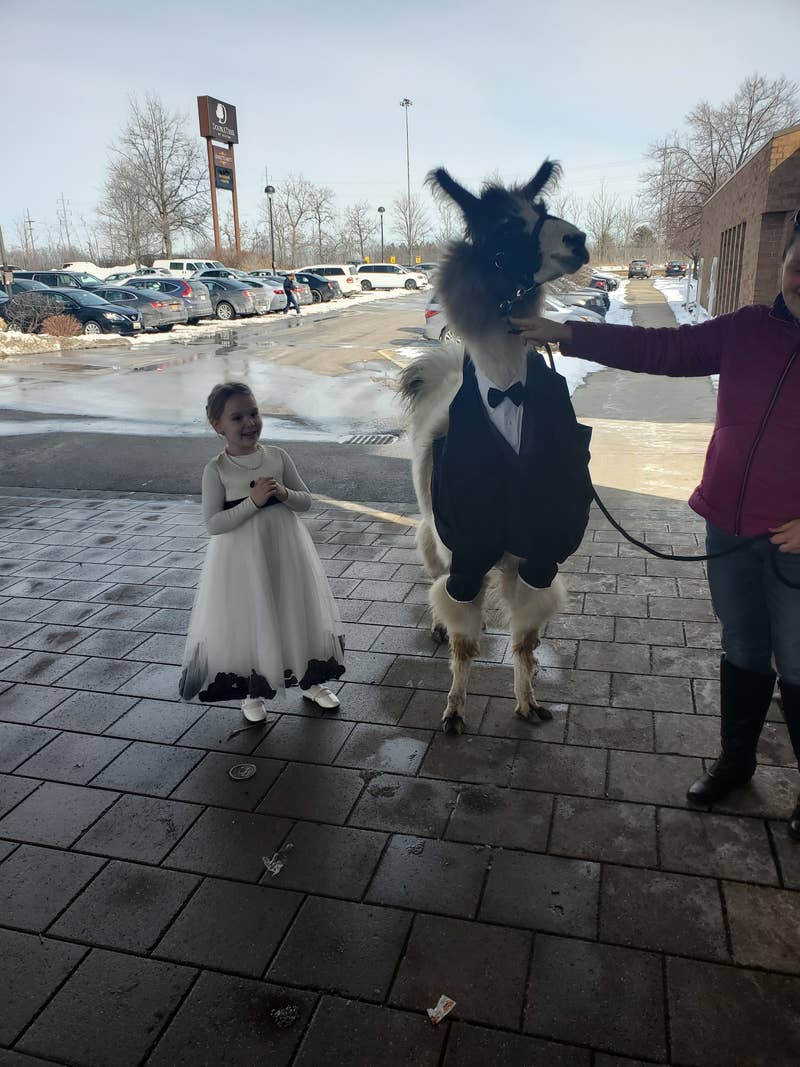 Honestly, we know a few people who would've loved nothing more than to have a llama at their wedding. What do you think?