Imagine you're a 93-year-old woman in quarantine right now. You're doing the right thing by staying home, but you suddenly realize you're running out of one of your most essential groceries! What's a girl to do?
In the case of Pennsylvania woman named Olive Veronesi, the answer was to ask for help. And the "essential grocery" was beer.
Veronesi told KDKA that she had just twelve cans left of her favorite beverage, and given that she normally drinks one beer a night, she was coming close to running out. So she asked one of her relatives to photograph her holding up a sign asking for help.
The lovely woman's plea went viral, and it wasn't long before Coors Light got wind of their customer's plea. So they sent her 150 cans to answer her call.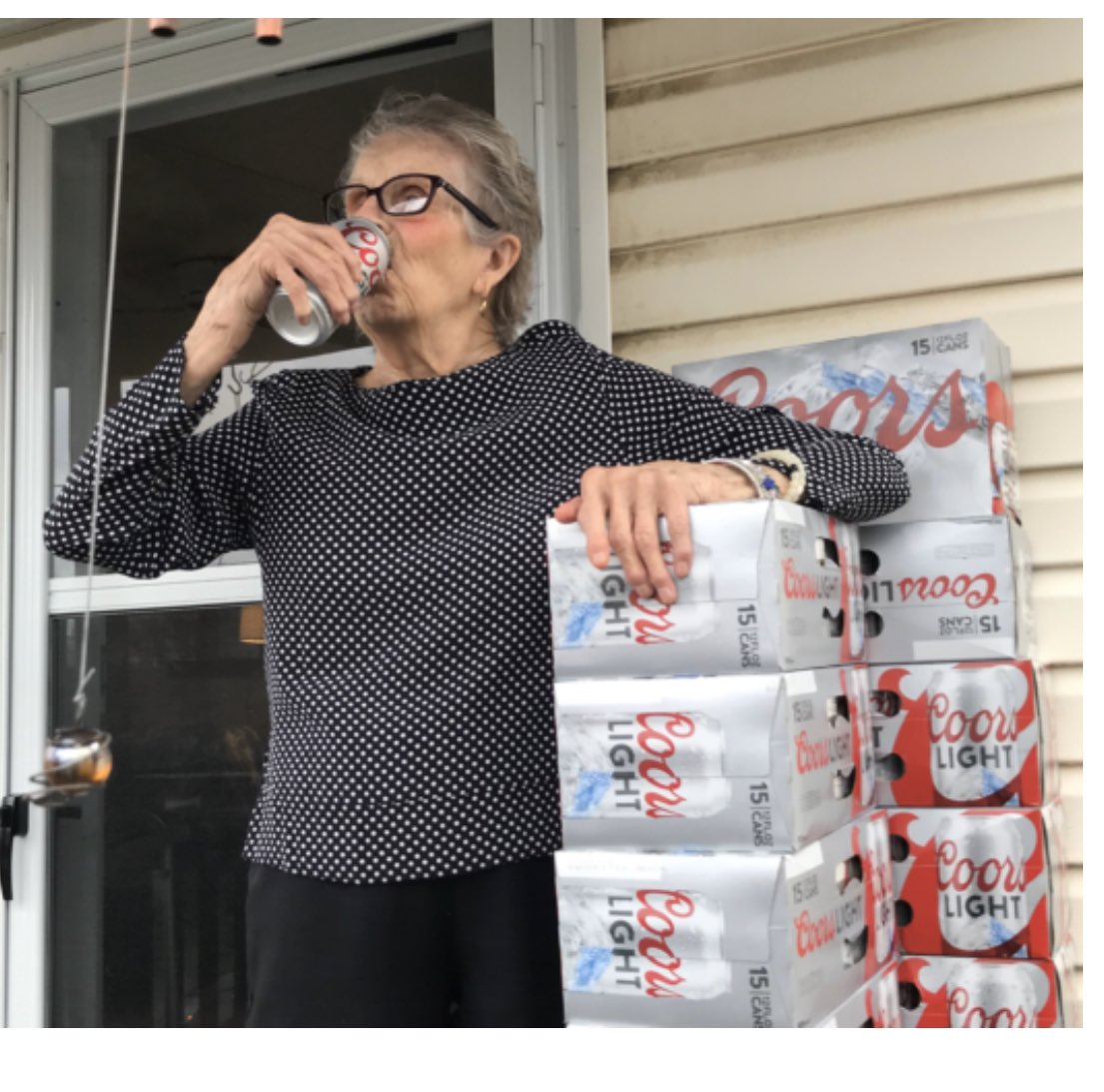 Now that she's all stocked up, Olive has given everyone a happy update to her quarantine emergency: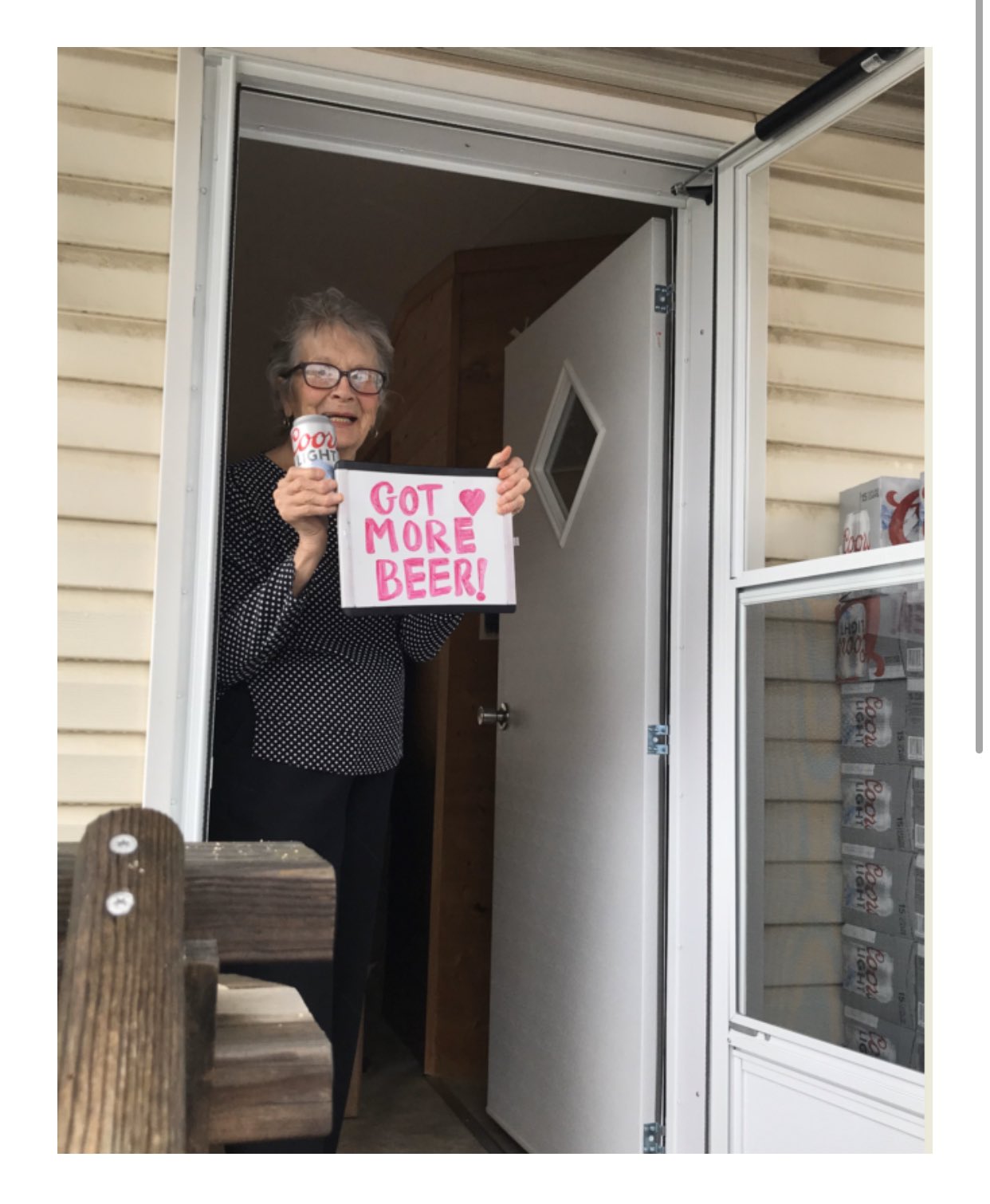 We love this sweet woman's attitude and drive to get what she wants! Make sure you SHARE her story with all the other beer enthusiasts in your life!